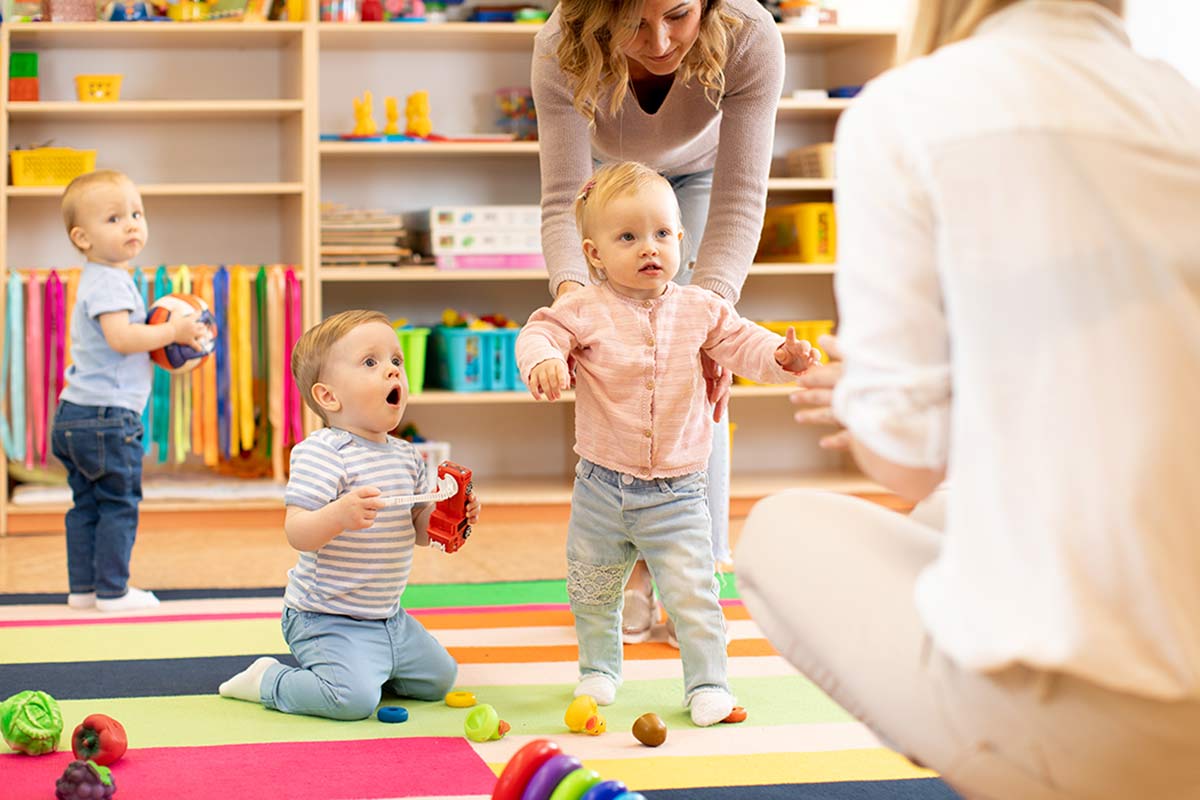 Daycare
Looking after children in daycare centers is one of society's most important jobs, as parents place their trust in you, relying on you to care for their children's needs and provide them with the support to grow academically and socially. In order to do this, the physical space of your daycare needs to be a conducive environment for children to learn and thrive.
Is your existing daycare furniture still effective for you? If you are looking to upgrade your daycare furniture, B.I.L Office Furniture and Total Office Interiors have got you covered. We have a range of various designs and products to meet your every need.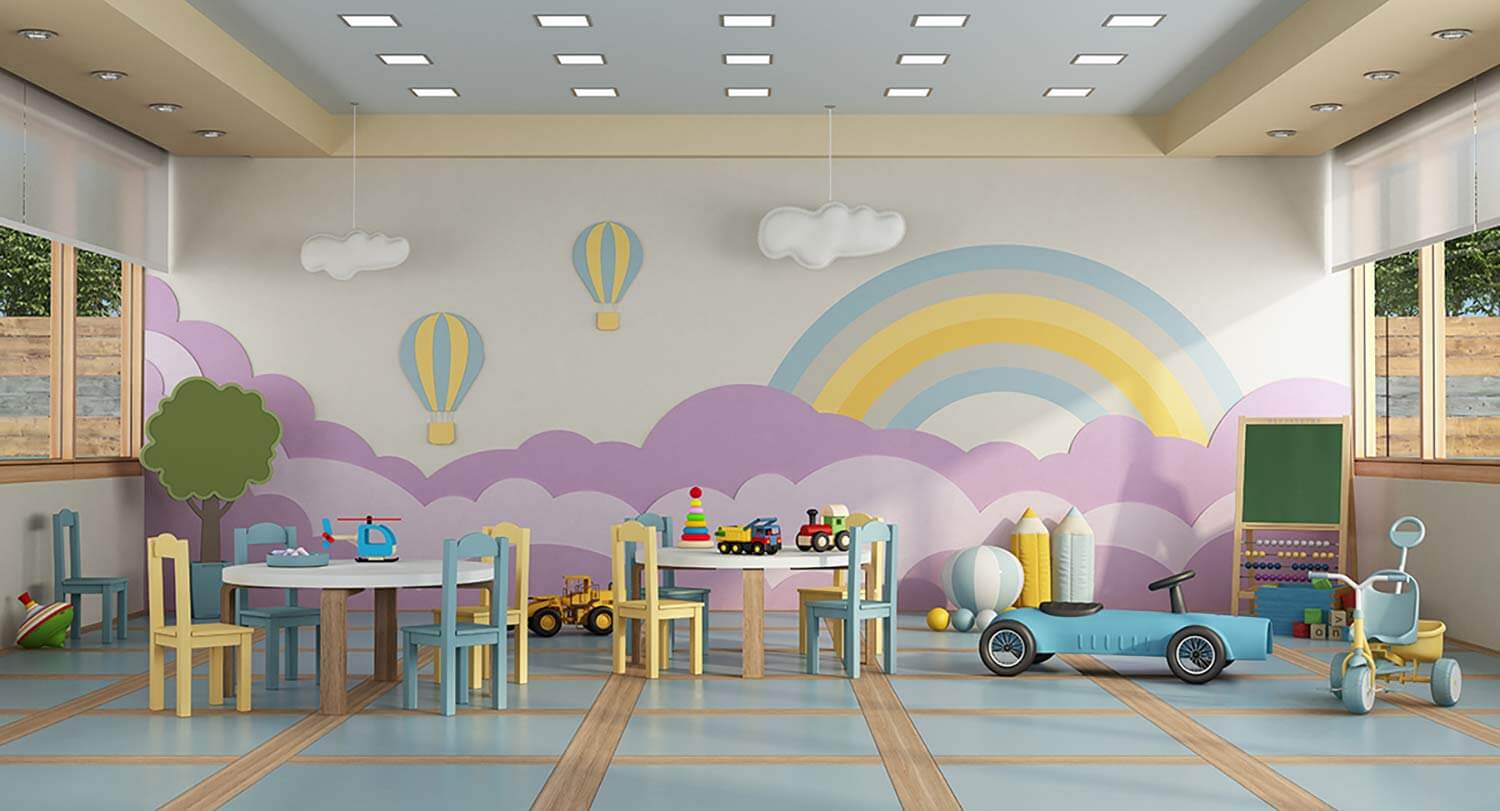 How We Can Assist the Daycare Industry
In daycare facilities, furniture plays a key role in achieving operational effectiveness. This is made possible when you have functional storage space that is organized and easy to access. We are especially particular about the way we develop and implement the furniture design for our daycare clients. We ensure our daycare furniture is installed in a way where children are able to freely play, explore, and develop in a thoughtfully furnished and fun space.
B.I.L Office Furniture and Total Office Interiors have everything you need to make your daycare a space that children can thrive in while keeping you organized. With a range of carefully selected products and materials, B.I.L is consistently able to achieve a net positive impact on our daycare clients.
Below is a short list of our key offerings for the daycare industry:
Conference Room Furniture
Desks
Filing and Storage Solutions
Break Room Furniture
Reception Area Furniture
Conference, Executive, Guest, and Task Seating
Training Room Furniture
Modern Workstations
Classroom Seating
Play Area Furniture and Fixtures
Custom Flooring
… and more!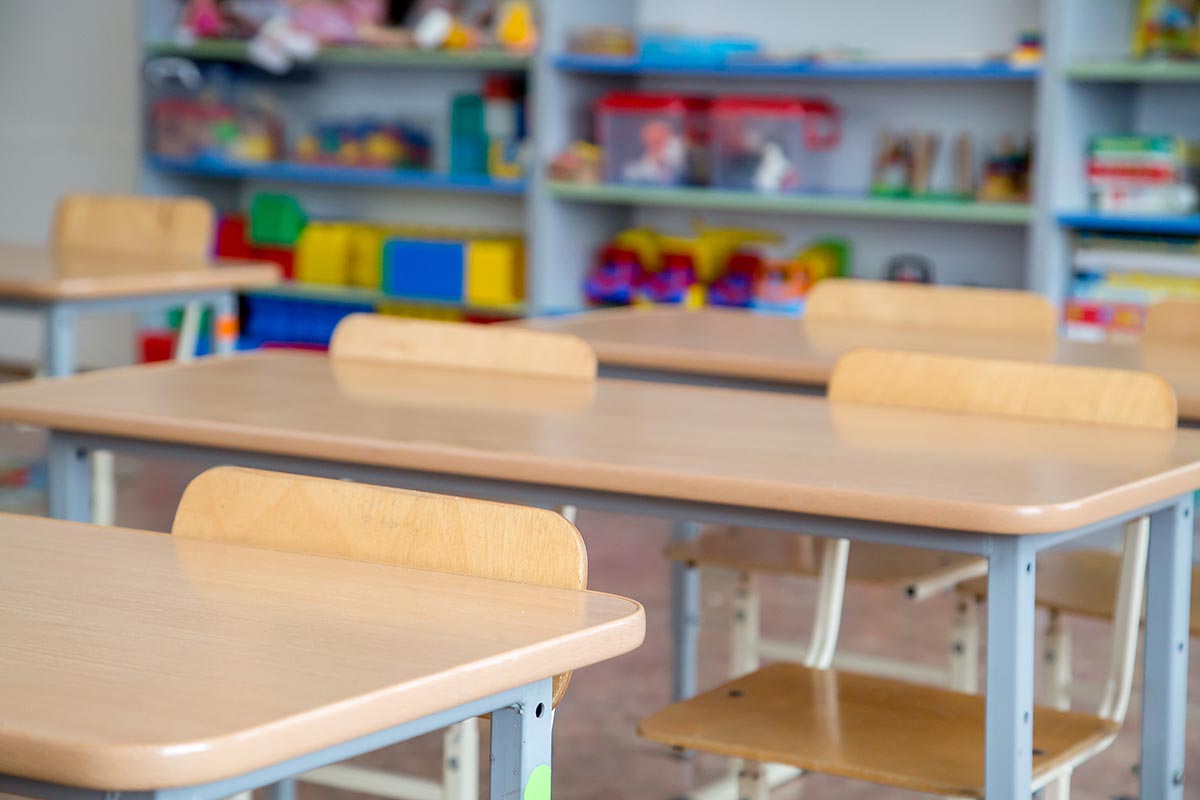 Professional Installation and Space Planning Solutions for the Daycare Industry
Our professional and skilled installers are committed to helping you achieve your ideal space, whether it is furniture for a play area or workstation at your facility. We obsess over each and every detail in your space to ensure that the final product you are presented with is exactly as you need it to be.
If you don't have a specific vision in mind and are looking to create a space from scratch, our on-site designers and space planners will evaluate your space, discuss your specific needs and produce a cost-effective plan that maximizes your daycare environment.
Contemporary and Durable Daycare Furniture from Reputable Brands
At B.I.L Office Furniture and Total Office Interiors, we pride ourselves on our extensive network of top manufacturers in the daycare industry. Here are some of the brands that we represent:
WindowTex
GLOBAL
SitOnIt Seating
The Raynor Group
OFS
Offices TO GO
Mohawk
Trendway
First Office Furniture
AIS
Indiana Furniture
Shaw
Choose B.I.L Office Furniture and Total Office Interiors for Excellent Daycare Furniture
Since 1982, B.I.L Office Furniture and Total Office Interiors has been a consistent provider of professional services and furniture for various daycares throughout the New Jersey and New York metro areas. We offer competitive prices and our team of skilled professionals is committed to ensuring your space is curated to reflect the vision of your daycare.
If you are looking to get top-quality daycare office furniture, feel free to schedule a free design consultation with our team today! You can also call us at 718-417-0500  in NY or 201-651-0700 in NJ for more details.