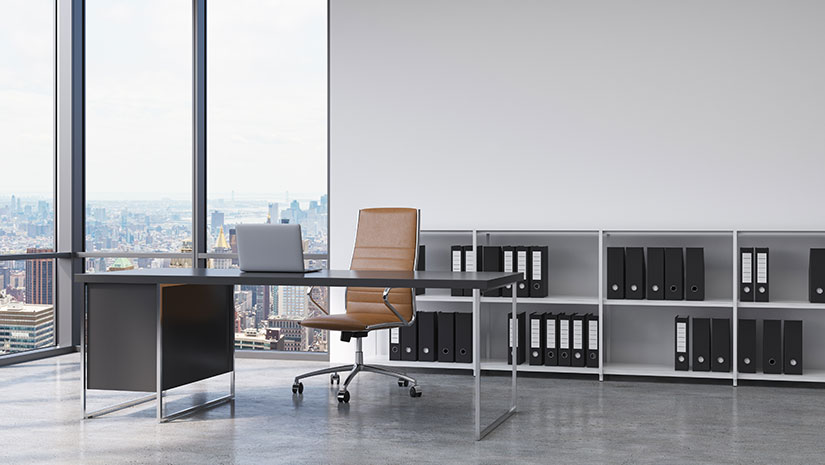 The days of impersonal offices lined with row after row of cubicles are gone. Modern workspaces are designed with both mental and physical comfort in mind, meaning much more than simply outfitting a room with tables and chairs. An organized workspace correlates to higher productivity. It's about creating a space not just for employees to work, but for them to work effectively. If business owners seek to organize their workspace, here are five office storage ideas to start.
1. Storage Compartments
A tidy space fosters a tidy mind. Desk clutter can leave employees feeling overwhelmed. Assisting them by offering office storage ideas to mitigate or eliminate clutter is essential: beyond desks, drawers, compartments, and other storage units should be office staples in each employee's personal space. Even small details like stationery organizers can play a significant role in keeping desks orderly. For those considering cubicles, opt for ones that provide ample storage space and sufficient privacy for employee comfort.
2. Shelves
Even in a digitized world, shelving remains necessary. Offices will always require physical storage for paper materials, extra stationery, and other essentials. Filing cabinets, bookcases, and other shelving are great office storage ideas that can be chosen to blend with the overall design, promoting a coherent and elegant workspace look while enhancing functionality.
3. Mobile Storage Units
Introduce versatility with mobile storage units. If traditional, fixed storage units prove too inflexible for workspace needs, mobile alternatives are a great office storage solution. These can be crucial in compact workspaces, maximizing floor space for events or meetings. Rolling carts, mobile desks, and tables can also serve as versatile furniture options.
4. Vertical Storage
Businesses can consider adding storage solutions if they have substantial wall space. Hanging shelves, cabinets, and racks can provide alternative storage areas for books, files, stationery, and more while conserving floor space. However, safety considerations are essential with a vertical storage layout. To properly and safely implement this office storage idea, storage units should be securely fastened to walls and should not block natural or artificial light. Furthermore, heavy, or large items should not be stored on walls.
5. Built-In Storage
Built-in storage, integrated into walls, is another one of our office storage ideas that can help free up floor space. These storage solutions can blend seamlessly with overall décor, enhancing the office's neatness and streamline appearance. Built-in cabinets and shelves can declutter the office, making the most of the available space.
Interested in bringing these storage solutions to life in your workspace? B-I-L Office Furniture and Total Office Interiors are the premier office storage solution providers in the tri-state area. Contact us for a consultation and start the journey towards an optimized and organized office today!