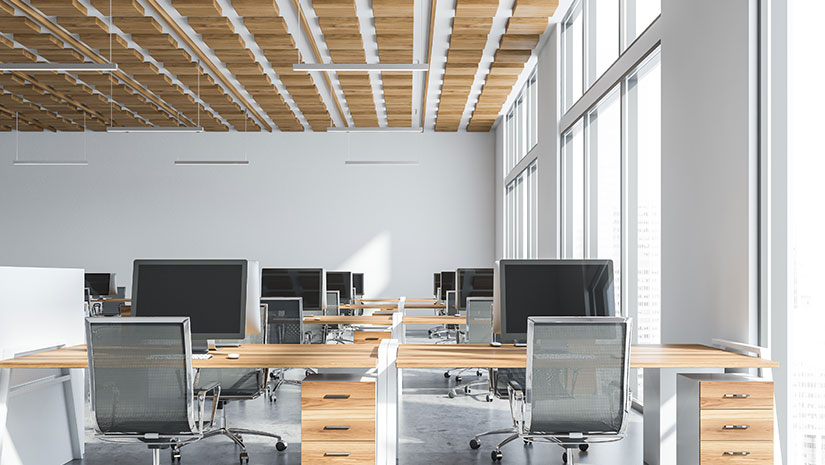 Wood, due to its versatility and timeless appeal, remains a classic choice for interior design. It easily lends itself to various environments, whether the desire is for sleek sophistication or cozy charm. While most individuals associate wood with furniture, walls, or flooring, it also serves as an exceptional material for ceilings. Slatted ceilings, particularly popular in office environments, provide optimal soundproofing and acoustics. If you're a business owner and are contemplating the introduction of slatted ceilings to your offices, you might wish to consider the following three reasons favoring a wood slat ceiling.
Create Spatial Sections
Interior design extends beyond the selection of elements within a space. It also involves the functional use of the space itself. Exceptional interior design harmonizes various room elements, resulting in a beautiful and functional space where every item has its place. Wood slat ceilings can serve as feature walls, highlighting specific areas and creating a visual impact beyond standard wallpaper and paint. The application of these ceilings is equally important: vertical timber battens can give rooms a sense of increased height, while horizontal ones can enhance perceived width.
Improve Privacy
While internal walls might be ideal for some office spaces, the associated cost, practicality, and overall design fit could be challenging. Wood slat ceilings offer a more versatile aesthetic, allowing light into the space while delivering the soundproofing and acoustic advantages of wood slat ceilings. For example, adjustable louvre-style panels can provide varying levels of privacy.
Integrate the Workspace
In an office redesign, wood can be a central feature. Seeking a homelier ambiance? Lighter colored soft wood can brighten the mood and make the space feel more relaxing. For a more contemporary edge, dark wood shades approaching black can strike a balance between elegance and starkness. Whatever the intended aesthetic, wood can serve as a primary feature. Extending the use of wood to ceilings, when already featuring in walls and floors, a wood slat ceiling can enhance the visual harmony of the space, echoing other wooden elements.
Timeless Wood
Scanning interiors from the past century through to the present, wood stands as a constant. Its timeless nature parallels the enduring appeal of mid-century styles featuring this material heavily.
If you are looking to integrate wood into your office space or feature it more prominently in new designs, working with professionals like B-I-L Office Furniture and Total Office Interiors will ensure you realize the envisioned look.
Contact us today for a free consultation and discover how wood slat ceilings can revolutionize your office space!