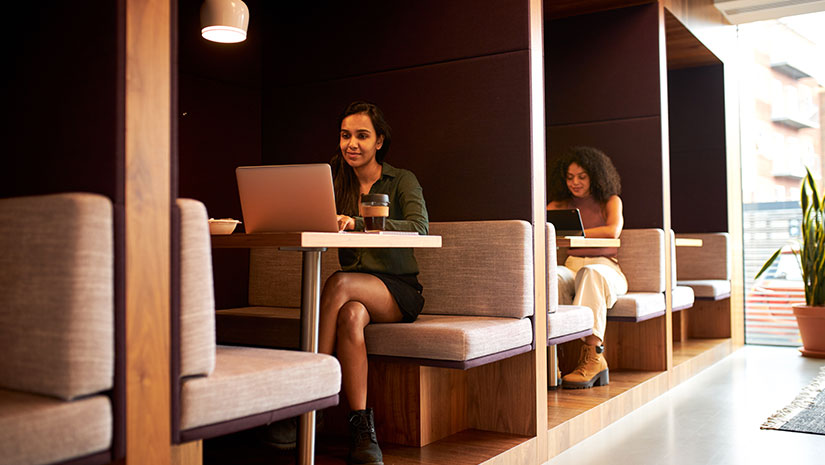 The term 'office pod' is increasingly prevalent in today's corporate jargon. More than just a passing trend, office pods carry a host of benefits, both from a business standpoint and in elevating employee satisfaction. An office pod does not merely represent a stylish rearrangement of office space, it embodies a valuable investment that can significantly boost multiple facets of a business.
What is an Office Pod?
Before delving into the benefits of office pods, it is essential to clarify what exactly constitutes an office pod. Primarily, an office pod serves as a space dedicated to team meetings. With designs and sizes varying broadly, office pods typically straddle the realm between an executive meeting room and a larger office setting. These pods provide a conducive space for conducting business operations while ensuring comfort and privacy. These versatile spaces also see use beyond meeting contexts, including lunch breaks, visitor holding areas, private phone call zones, and more. This versatility fuels their growing popularity among businesses. The following outlines a few key benefits of office pods:
Ideal Workspaces
When an employee or a small team requires a quiet space free from typical office commotion, an office pod emerges as the perfect solution. Most office pods possess soundproof properties, often embodying compact, comfortable acoustic booths. Ideal office pods filter out external disturbances while keeping internal discussions confidential, providing employees with a dedicated workspace that boosts productivity.
Resting Zones
Enhancing employee performance fundamentally hinges on boosting employee satisfaction. Office pods, while serving as prime working spots, also facilitate rest. They offer employees the freedom to take necessary breaks, whether to relax or manage personal affairs in privacy. Re-energized employees can then return to their tasks with renewed vigor.
Privacy
Repeated mentions of privacy highlight its central role in the appeal of office pods. Whether facilitating small group meetings or providing an employee with a confidential setting for handling personal matters, office pods ensure privacy in a comfortable environment, enabling business operations to run smoothly.
Elevating One's Organization
For business owners seeking to uplift their organization, an office pod provides an additional, private space for employees, clients, and partners to conduct business. By enhancing overall productivity and, if seamlessly integrated into the existing office layout, boosting the professional and aesthetic appeal of the office space, office pods can substantially uplift your organization.
B-I-L Office Furniture and Total Office Interiors have been providing office pods and other office furniture to businesses throughout the tri-state area for over 30 years. For guidance on office interior design and additional information on office pods, contact us today to schedule a free consultation!