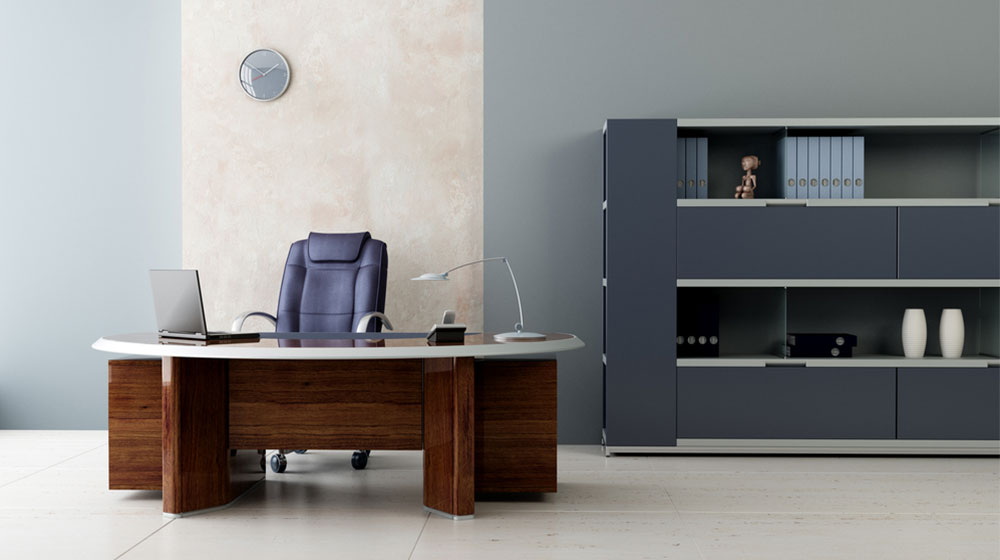 Whether you are a new business looking to furnish a fresh, new office space, or have been around for a while and are looking to rejuvenate your workspace, contemporary office furniture can be truly transformative. From facilitating employee creativity to projecting an air of dynamism, here is how contemporary office furniture can enhance your business.
The First Impression
Imagine someone stepping into two workspaces. The first workspace has stale lightning, an uninspired cubicle layout, and rigid furniture. The second has open spaces, is composed of organic lines, and has a welcoming glow. Whether the person is a prospective partner looking for a like-minded, dynamic business to kick off a new project, or an employee candidate looking for a workplace that values looking forward, chances are both would lean toward the second workspace. Contemporary office furniture prioritizes space and flow, two things that concoct a welcoming, dynamic atmosphere. Businesses of today need to be strategic and thoughtful about their office presentations. Contemporary office furniture may help promote the dynamism, energy, elegance, and sophistication individuals want to experience when they walk into a workplace.
Comfort, Comfort, Comfort
Another way that contemporary office furniture sets itself from the office furniture of the past is with comfort. Having a comfortable workspace allows for greater productivity. Whether that's through fostering creativity and collaboration or simply alleviating other stressors, a comfortable workspace is never a bad thing. What's more, this type of environment will also signal to employees how much upper management values them and wants to keep them happy.
In the Right Light
Contemporary office furniture emphasizes free form and sleek lines. An abundance of open air design, glass elements, and big spaces are some characteristics of today's modern office design, and these elements can help with lighting in an office. Reflective surfaces help reflect either natural or industrial light, brightening and beautifying a room.
It's All About Collaboration
Contemporary office furniture is all about the chemistry – this design style emphasizes the organic through fluid shapes, welcoming colors, and easy flow. For a business looking for an open-plan office, contemporary office furniture is the best fit. An open-plan office helps facilitate communication, which helps employees feel like they are part of a company and also increases productivity. For those worried about keeping noise levels at bay, there's an easy solution. Businesses looking to set up a collaborative workspace should look into acoustic furniture to help keep noise to a minimum.
Enhance Your Business Today
For businesses looking to enhance their interiors, contemporary office furniture is the way to go. Sprucing up a workspace with contemporary office furniture can benefit employees, productivity, and company perception. When it comes to setting up your business space, it pays to be thoughtful and precise. Get the help of an interior design expert from B.I.L. Office Furniture and Total Office Interiors to help with your design decisions today. Contact us today to get started!