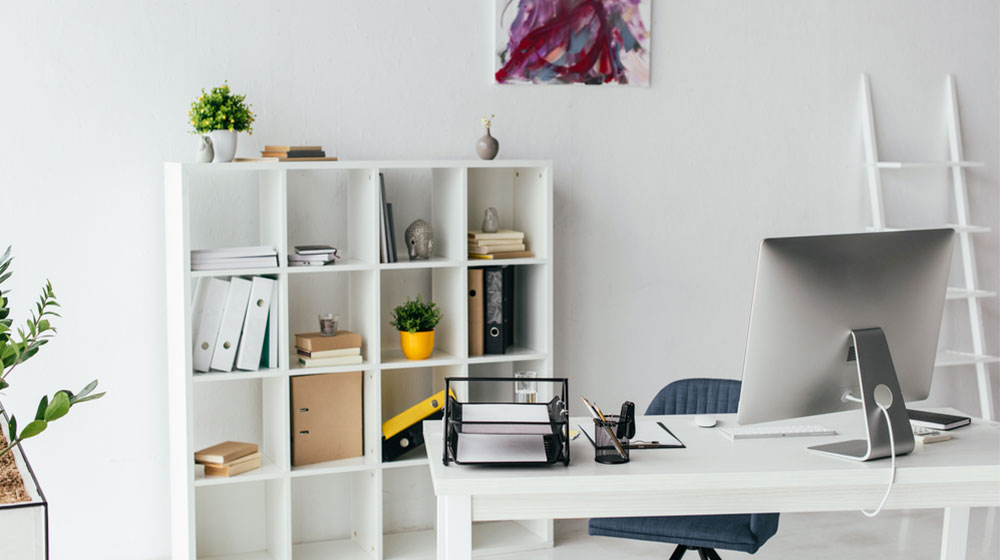 When you think of furnishing an office in the 21st century, bookcases may not be the first thing to come to mind. That's understandable, given our increasingly digitized world, but the need for bookcase office furniture is still relevant. They are of course useful for holding physical books and other display items, but they can also help with office organization, layout, and compartmentalization. Learn more about the several benefits of bookcase office furniture here and you'll see why adding one to your workspace may be a smart choice.
Bookcase Office Furniture Helps with Organization
The first reason for having bookcase office furniture is a classic one – they serve, first and foremost, a useful function. They are meant to be storage spaces for files, assorted papers – and yes, books. Today, however, as businesses move increasingly online, many businesses no longer see the need for a sturdy bookcase. However, having a space to store materials can only come in handy. Whether businesses need a place to compile office reports, serve as a physical archive for old print materials, or a host of other things, bookcases are an ample asset when it comes to organizing space.
If the traditional bookcase office furniture doesn't go with your office aesthetic, consider something more modern. Smaller units that are easy to clean may be a better fit in your space. Consider a bookcase with clear or open presentation styles (an open unit or ones with large, glass doors) that give employees a clear view of what's inside. This will keep your office layout open and spacious while still providing the functionality you need.
Bookcases Enhance Presentation
When it comes to businesses – as with most things in life – it's the impression that matters. Looks aren't everything, but they matter quite a lot in an office space. Bookcase office furniture could give your office the neat and pulled together look you want the entire workspace to exude.
Aside from preventing offices from looking cluttered, bookcases can also help complement the overall design of a workspace. Getting one that suits the overall color scheme or design intention can add to the look of an office while also serving an essential purpose. When it comes to furnishing an office space, every little detail matters.
Bookcase office furniture can be the fundamental part of an office's design, tying everything together. An office reception area is a great place to put one as well. Place the best that a business has to offer – published work, awards, milestone photographs – in the reception area so that guests have a chance to browse through accomplishments while they wait.
Compartmentalization of the Office Space
Speaking of design layout, well-placed bookcase office furniture can help define an open-plan office. They can help subtly demarcate the various 'zones' of an office. Breaking up an open floor concept into designated areas can do wonders for productivity. For example, adding a bookcase could be all you need to separate a workplace from a relaxation zone.
From organizing business materials to office space, and sprucing up the overall look of a business – bookcases are far from being obsolete pieces of furniture. Find the ones that serve your office space best when you shop for bookcase office furniture at B.I.L. Office Furniture and Total Office Interiors today. Contact us today to get started!