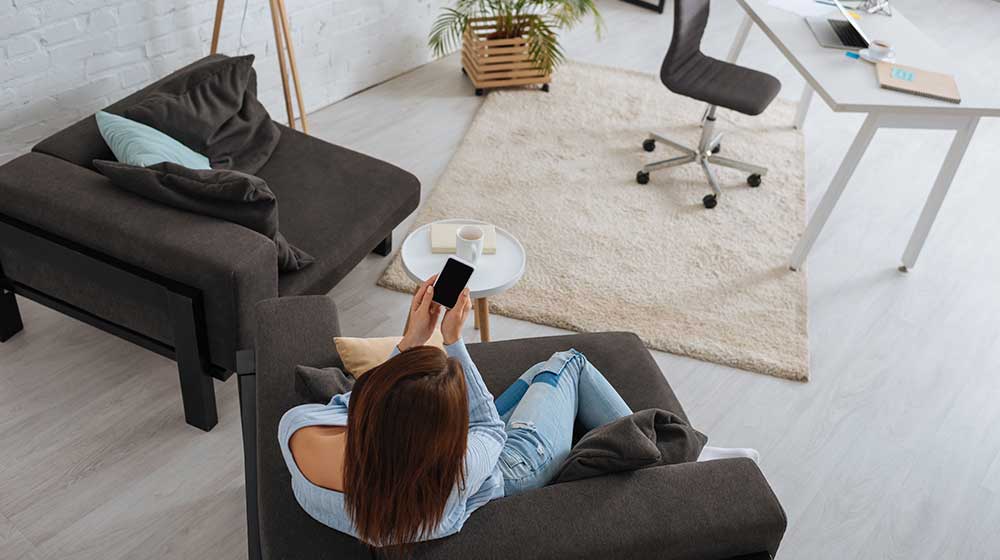 When you are looking for client-facing office space, one of the most important things to consider is the reception area. After all, this is the first impression that your customers will have of your business, so you want to make sure it looks professional and inviting.
One of the best ways to achieve this is by engaging a reliable office interior company like B.I.L Office Furniture and Total Office Interiors. Not only do we take the time to understand your office reception, but with our 40 years of experience and expertise, we can help you plan the perfect layout filled with high-quality furnishings and features.
Regardless of the industry or services/products you're offering, there are certain things every office reception area should have. Here are 9 things that every office reception needs:
1. The Right Furniture and Decor
The most inviting office reception areas are professionally decorated and furnished, with comfortable and high-quality seating for clients to wait in. This space should also have plenty of storage space for office supplies (unless you have a separate area for that in the back) as well as a clean and uncluttered layout.
2. Easy Access to Information
Your office reception area should be equipped with easy-to-access information about your business, such as the name, office hours, contact details, and any relevant policies. This will help ensure that the office reception experience runs smoothly and that clients can find all of the information they need in one place.
3. Comfortable Seating in the Office Reception
Clients often have to wait at the office reception for a period of time (hopefully not too long!), so it's important to provide them with comfortable seating options. Whether it's a sofa or just a few chairs, the right seating can make all the difference in how clients enter your space. Pro tip: consider adding some office plants to create a more relaxed and welcoming feel.
4. A Welcoming Atmosphere
A good reception area should create an inviting and welcoming atmosphere for your clients, so be sure to invest in high quality lighting as well as some nice office artwork or greenery.
5. A Clean Entry Area
Given that the office reception area is the first impression visitors will have of your business, it's crucial to keep it neat and tidy. Make sure to regularly schedule office cleanings and routine deep cleans. It's also a good idea to invest in office furniture with easy-to-clean surfaces for easier maintenance and upkeep. Not sure where to start? We can help you select these pieces of furniture.
6. Ample Space
You'll also want to make sure that your reception area has plenty of room so no one feels crowded or cramped while waiting. Additionally, if you're planning on having a dedicated office receptionist at all times, there should be enough space for them to comfortably work without worrying about clients hovering about.
7. A Prominent Reception Desk
Your reception desk should be the first thing your visitors see when they arrive at your office. You don't want clients or potential clients feeling lost or forcing them to search for the right place. This way, office staff can easily attend to any clients or customers who arrive. The reception desk can be either a permanent fixture, or you could opt for an office partition wall if you'd prefer something more flexible.
8. High-Quality Equipment
To ensure that your reception runs smoothly and efficiently, you'll need to invest in some quality office equipment. This can include everything from computers, printers, scanners, copy machines, and more. Doing so may help enhance the functionality and efficiency of your reception area.
9. Efficient Staff
Whether your office is staffed by a dedicated receptionist, or you have an automated system in place, it's important that everyone and everything is efficient and professional when dealing with clients.
No matter the type of reception area your business is looking for, B.I.L Office Furniture and Total Office Interiors is here to help you find it. Get started when you contact us today.