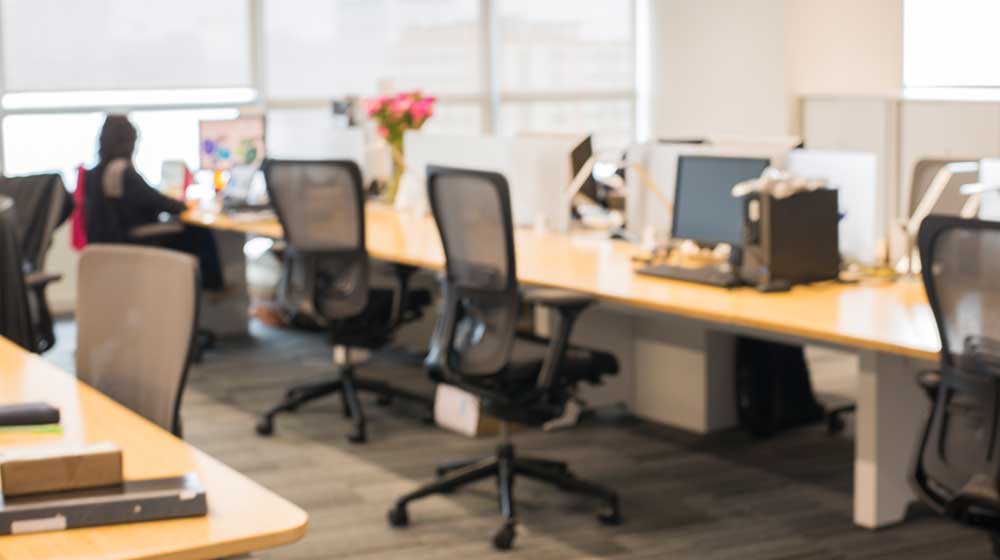 Modern offices of today feature some of the most innovative design concepts. From modular office walls to innovative seating, there's so much to explore. The various types of office chairs are among the many new options available to those working onsite in offices. With so many choices, however, it can be hard to choose! Plus, how can you know which type of chair is right for your office and your specific needs? In this blog post, we will discuss 4 popular types of chairs for business owners and professionals.
Not only that, but we'll also provide tips on how to choose the right type of chair depending on your needs, your goals, and your workstyle preferences. So, sit back, relax, and get ready to learn about ergonomic office chairs, lounge chairs, and more!
1. Ergonomic Types of Chairs
A favorite type of chair amongst business owners and professionals is an ergonomic office chair. Designed to provide optimal support for your back, neck, and shoulders, ergonomic office chairs are meant to help employees stay comfortable during long workdays at the office.
Ergonomic office chairs typically feature seat height adjustments so that you can get a customized fit, as well as lumbar support and armrests. This type of chair is great for your office space to ensure that your employees remain as comfortable as possible during the workday.
2. Lounge Chairs
Another type of chair that works well in office settings is a lounge chair. These types of chairs are typically more comfortable than standard desk chairs, making them perfect for when you need to take a quick break from your work. They can be used as standalone seating or in a traditional desk setup.
Some lounge chairs even come with footrests, allowing you to kick back and truly relax in between tasks. Best of all, lounge chairs come in a range of shapes, sizes, and colors. B.I.L Office Furniture and Total Office Interiors offer a range of high-quality lounge chairs to fit perfectly in your office space.
3. Office Stools
Another type of chair that is commonly used in the office setting is an office stool. Office stools are typically more affordable than desk chairs, making them a cost-effective option for small businesses or start-ups on a tight budget.
They also tend to be lighter and portable, allowing you to easily move them from one spot to another as needed. Additionally, stools can come in different heights and designs, including those that have wheels or casters for added mobility.
If you are looking for a simple yet functional type of chair to use in your office space, then an office stool may be the right choice for you.
4. Nest Chairs
A type of chair that is often overlooked when it comes to the office setting is a nest chair. Nest chairs are perfect for collaborative spaces and can be arranged in different configurations to accommodate groups of people.
These types of chairs typically come with comfortable cushioning and armrests, making them suitable for long periods of use. Nest chairs are also very versatile, as they can easily be moved from one room to another depending on your needs and preferences.
Whatever type of chair your office needs, the experts at B.I.L Office Furniture and Total Office Interiors are ready to help you find it. Contact us today for a free consultation!