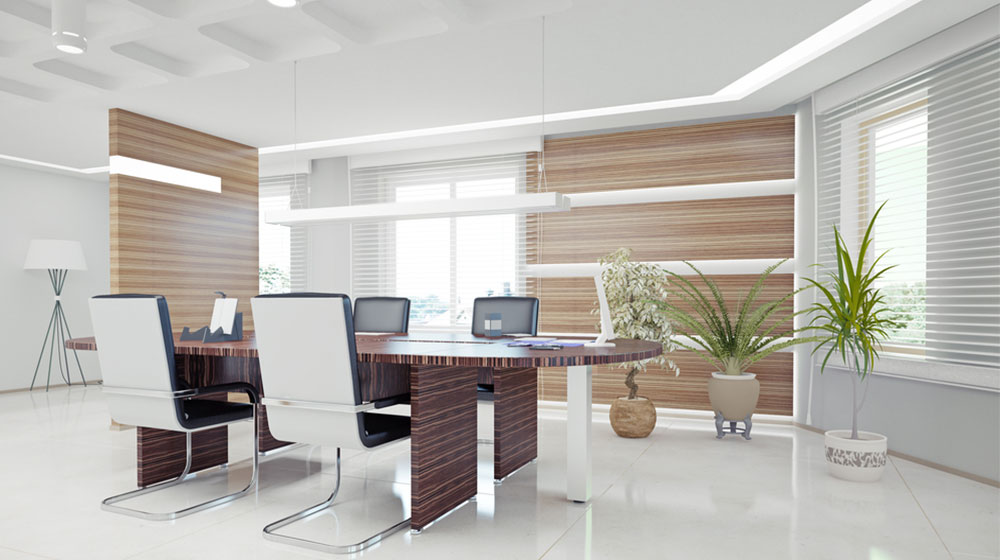 Heading into the office for a day of work may elicit different responses from different people. Some find it easier to focus in an office while others feel they get their best work done elsewhere. If your business requires employees to be in the office for the majority of their work, one of the best ways to help them excel is with an office upgrade. Whether your office could use just a few tweaks or a total overhaul, these 4 office upgrade tips will help take your workspace from pretty good to powerful and productive, all while keeping it comfortable and conducive to employees' well-being.
1. Furniture that Flows
For maximum comfort and productivity, you'll want a space that triggers creativity. Furniture that flows is a key aspect of any office upgrade. An open office layout complemented by furniture with organic lines, arranged in such a way that allows employees to feel connected to one another will put them in a more relaxed atmosphere that fosters creativity and collaboration. The issue is rarely with the office furniture itself, although rigid and uncomfortable pieces certainly won't do you any favors. Instead, strategic spatial planning with the addition of just a few new pieces could really transform your office upgrade.
2. The Art of Demarcation
Variety is the spice of life. Just because an office has an open layout does not mean it should be unorganized. Subtly demarcate the various 'zones' in an office by positioning different styles of furniture in each zone. For the main offices, sleek, modern office desks exude an air of crisp professionalism. Choose a different – yet complementary – color scheme for the reception area. In your office upgrade, go bolder and more playful for the staff lounge. A dynamic office space helps keep things organized and lively.
3. Craving Comfort
Most employees spend the majority of their days working from their desks. Furniture that keeps them comfortable is ideal. An unyielding chair in the office is more than just a poor stylistic choice – it may also communicate to an employee that their boss does not care about their wellbeing, chose the cheapest option for the office to function, or both. A better alternative would be to explore ergonomic furniture designed with the body in mind. A comfortable employee is a productive employee.
4. An Office Upgrade That's Reflective and Reflexive
How a company presents itself is how a client will see it. This seemingly simple adage is also a key design philosophy. When it comes to choosing furniture, companies should select pieces and a layout that best reflect their brand. That way, prospective clients, partners, and employees will know what to expect the minute they step through the door. A lively and welcoming space will inevitably set up any meeting for success, whether that's a job interview or a prospective partnership discussion. When it comes to design, don't be afraid to let the experts help – that's what we're here for. Reach out to us at B.I.L. Office Furniture and Total Office Interiors today!