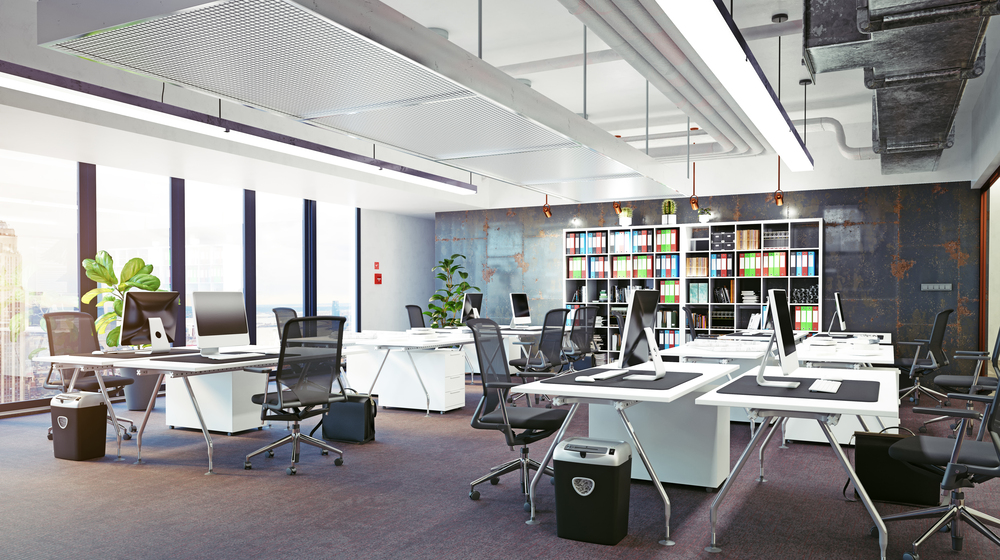 Sleek, modern, and delivering a clean aesthetic, white office furniture is a popular choice for many businesses and organizations. Whether you're designing a waiting area for a medical office, a corporate lobby, or a hotel lounge, white office furniture can provide a bright and clean aesthetic that helps create a welcoming atmosphere. Here are a few scenarios where you might consider purchasing white office furniture:
1. Creating a Modern, Minimalist Aesthetic
Suppose you're designing a waiting room for a business that wants to project a contemporary and minimalist aesthetic. In that case, white furniture can be a great choice. White sofas, chairs, and tables can emphasize simplicity and elegance. In addition, white furniture can be paired with other modern design elements, such as chrome accents and glass fixtures, to create a cohesive and impressive overall look.
2. Establishing a Neutral Color Scheme With White Office Furniture 
Another reason to opt for white as the main color in your office is to keep the color scheme neutral. White works well with various other colors and patterns, making it a versatile choice for any waiting area or office space. By selecting white furniture, you can create a blank canvas that can be easily complemented with accent colors or patterns in artwork, rugs, or other decors.
3. Keeping the Space Clean
Sanitation and cleanliness matter, but so do clean lines and sleek appearances. White office furniture makes it hard to hide just about anything, which is actually a blessing when you're looking to keep your space neat and tidy. Enhance the modern aesthetic you have with white office furniture while simultaneously showing prospective clients how well you maintain your space. They'll be instantly impressed, which will only benefit you in the long run.
4. Creating a Relaxing Environment
White exudes simplicity. It is a calming and soothing color that can help create a relaxing environment in any waiting area. Choosing white furniture helps your customers and visitors feel more at ease. Doing so can be particularly important in settings such as medical offices or dental practices, where patients may be anxious or nervous. White furniture can also be paired with other calming design elements, such as soft lighting or soothing music, to create a more relaxing overall atmosphere.
5. Achieving a Timeless Look
Finally, white furniture can help you achieve a timeless look that will never go out of style. While other colors and patterns may become popular, white is a classic choice that can work well in any setting, regardless of the current design trends. Choosing white furniture creates a work space that will look stylish and sophisticated for years.
Why White Office Furniture is the Way to Go
There are many scenarios where one might consider purchasing white-colored office furniture. Whether you're looking to create a modern and minimalist look, establish a neutral color scheme, provide a sense of cleanliness and hygiene, create a relaxing environment, or achieve a timeless look, white furniture can be a great choice that will help you achieve your design goals.
If you need help finding the right white office furniture for your space, B.I.L Office Furniture and Total Office Interiors can help. We have over 40 years of experience helping businesses of all sizes find the custom office furniture they need. From space planning to design and installation, we're with you every step of the way. Contact us today for a free consultation!