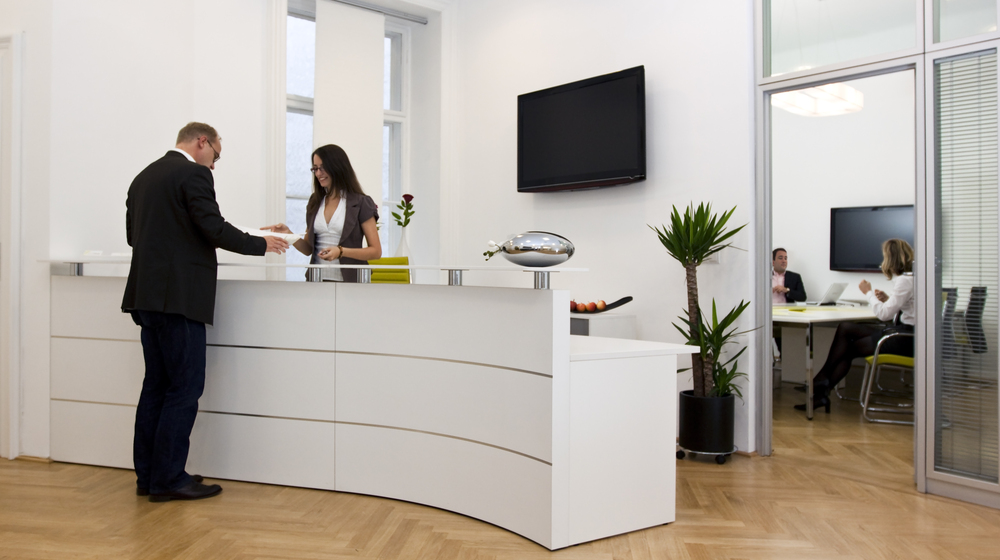 When choosing reception office furniture, it's essential to consider the aesthetic appeal, practicality, and functionality of each piece. A comfortable and functional reception area can help set the tone for positive interactions with clients and create a welcoming environment for employees.
Whether you're starting from scratch or simply upgrading your existing reception area, there are many styles and furniture options available to fit your company's needs and brand image. Let's take a closer look at some key factors to consider when choosing reception office furniture.
Comfortable Seating
The reception area is often a waiting area, so providing comfortable seating is vital. Choose reception office furniture that is both comfortable and supportive. Consider chairs with ergonomic features such as adjustable seat height and lumbar support. Also, ensure that the seating is appropriately sized for the space and complements the style of the reception area.
Table or Desk
A table or desk in the reception area can be a focal point and provide visitors with a surface to place their belongings or documents. Choosing a table or desk appropriate in size and style for the space is essential. For instance, a large desk may be too overwhelming for a small reception area, while a small table may look out of place in a larger space.
Storage
Storage solutions can help keep the reception area tidy, clutter-free, and organized. Consider adding storage options such as cabinets or shelves to store brochures, magazines, and other materials visitors can peruse while waiting.
Brand Representation
The reception area is an excellent space to showcase a company's brand identity. Choosing reception office furniture that aligns with the company's branding and style is crucial. When selecting furniture, consider the colors, materials, and design elements that represent the brand image and incorporate them into the reception area's furniture. This will help create a cohesive and memorable brand experience for visitors and clients.
Functionality
While style is essential, practicality should not be compromised. It's also crucial to choose functional reception office furniture that can provide a fuss-free experience for both employees and clients. For instance, a reception desk with built-in power outlets can give visitors a convenient place to charge their devices. Additionally, adding seating options that are easy to move or rearrange allows for greater flexibility in the space.
Durability
Reception office furniture should not just look good, but also be durable enough to withstand the wear and tear of frequent use. Invest in high-quality furniture that lasts, rather than opting for ones with lower quality. These less expensive options may need to be replaced frequently, racking up higher costs for your company than anticipated. The furniture pieces you invest in should ideally look new, even years after being bought. If you're placing it in direct sunlight, anti-UV protection products can keep the furniture in its original condition throughout.
Finding the Right Reception Office Furniture for Your Space 
Choosing reception office furniture that makes a lasting impression requires careful consideration of style and functionality. Businesses can create a welcoming and functional reception area by investing in comfortable seating, appropriate storage options, and furniture that aligns with the company's branding. Additionally, considering the furniture's durability can help ensure that it lasts for years, providing a positive first impression to visitors and clients alike.
Find the right reception office furniture for you and your business at B.I.L Office Furniture and Total Office Interiors. From office interiors to reception spaces, we have the furniture, design planning services, and installation assistance you need to get your office exactly how you envision it. Contact us today for a free consultation!