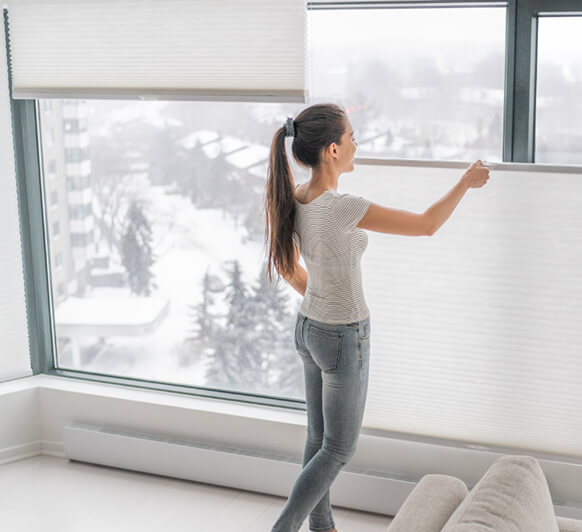 Window Treatment
The perfect window treatment solution can effortlessly transform an ordinary space into a sanctuary. Whether you are moving into a new office or redesigning an existing one, consider installing shades, drapes, curtains, or blinds that complements your personality and matches your design vision. Working with the top window treatment experts is the best way to achieve your design goals and enhance the functionality of your space.
At B.I.L Office Furniture and Total Office Interiors, we provide custom window treatment solutions for an array of industries in the New York metropolitan area. Regardless of the kind of service you are looking for, our team of experienced and equipped technicians is always ready to help.
2021 Lookbook Featured
Collections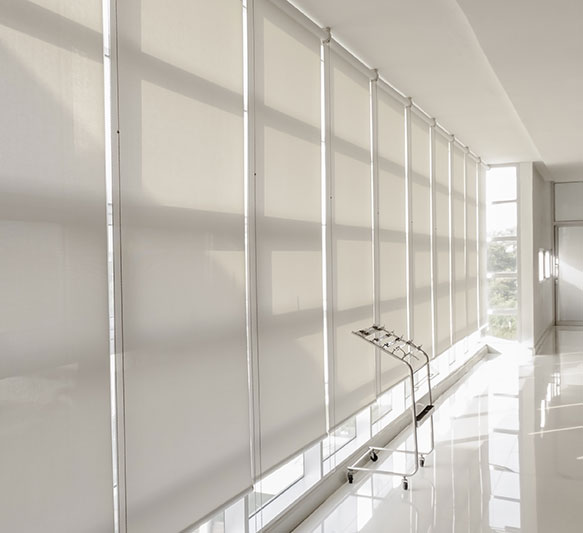 About Our Window Treatment Services
At B.I.L Office Furniture and Total Office Interiors, we know that high-quality, perfectly fitted window treatments can make a substantial difference in your office. As your ideal window treatment design consultants, we are committed to helping you achieve your design goals with picturesque curtains, drapes, blinds, cornices, valances, shutters, and other window coverings. When you work with us, rest assured you will be supported every step of the way from consultation to installation.
Our service commences with an on-site design consultation. After you have booked an appointment, one of our accredited designers will visit your office with samples, followed by taking measurements of your space and planning the perfect window treatment solution tailored to your unique needs.
We pay attention to detail and provide design excellence that cannot be matched. We listen carefully to your needs and develop custom window treatment solutions that will make your office stand out. Our commitment to quality is unrivaled and doesn't end at installation. Our team of experts is always ready to assist with aftermarket inquiries you may have following the completion of your project. Before we leave your premise, we ensure your design vision looks as great on your windows as it does on paper.
Industries We Serve
At B.I.L Office Furniture and Total Office Interiors, we have years of experience providing excellent window treatment services for our clients. Below is a list of industries we serve:
Corporate Offices
Daycare
Educational Building
Government Offices
Healthcare and Medical Offices
Legal Offices
Retail Companies
Small Businesses and Startup Offices
Non-Profit Offices
Choose B.I.L Office Furniture and Total Office Interiors for Your Window Treatment Project!
Our window treatment specialists at B.I.L Office Furniture and Total Office Interiors are devoted to delivering world-class quality and achieving customer satisfaction. With decades of hands-on experience, we are always ready to provide you with the highest standards of customer service.
We take pride in our window treatment projects and know what it takes to make clients happy. Since 1982, our professional installers have worked with all sorts of window types in New York and the surrounding areas. Whether you want to dress up your double story windows or spice up a full-high window, we have got you covered!
We have a keen understanding of colors, space, and function. Most importantly, our attention to detail is second to none. We listen to your unique specifications and create customized window treatments that suit your business needs and match your personal style.
If you have more questions about our window treatment services, you can visit Contact Us or call us at 718-417-0500 in NY or 201-651-0700 in NJ today!