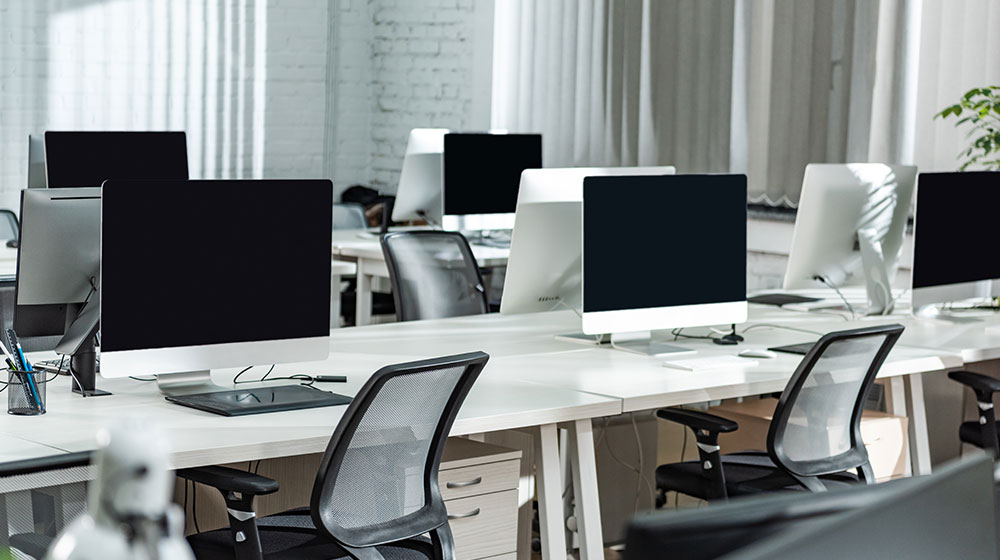 Quality chairs can greatly elevate your office experience when they properly support your body over an extended time in the workplace. If you've had negative experiences with office chairs in the past, you're not alone. A lot of people feel cramped in office chairs, like they're seated in economy on a 12-hour flight. A high quality office chair, on the other hand, can make you feel like you're flying first class. Discover the three best types of office chairs and take them into consideration to level up your workspace!
Things to Note About Choosing the Right Type of Office Chair
There are several criteria for evaluating office chairs, some of which include the comfort of the seat, backrest, and armrests, as well as the seat and arm height adjustments. No matter how you like to sit, a decent backrest should support you fully.
To ensure longevity, we only include types of office chairs that have at least a five-year guarantee (but a longer warranty is always preferable).
Ergonomic Office Chair
The ergonomic chair has become trendy in the workplace as of late. There are so many stylish, desirable features available for people who opt for this type of office chair. Originally designed to reduce the negative health effects of extended sitting by enhancing comfort and posture, ergonomic chairs offer a host of benefits for the people who sit in them.
The ergonomic chair has evolved over time to be even more flexible, comfortable, and supportive than ever before. People who work in offices spend much of the day sitting down. Sitting for extended periods of time can be quite taxing on the lower back. To reduce the strain on the joints and muscles, it is crucial to have an office chair that promotes a neutral posture. Not only do ergonomic chairs do this, but they may also help with blood circulation, could reduce hip pressure, and may reduce neck pain/strain. All of these benefits may result in better productivity in the workplace, which is something everyone can get on board with.
Conference Chair
Like executive chairs, conference chairs are a favorite among office employees. Conference chairs are made with a mid or low backrest to keep everyone present, alert, and upright during meetings. A comfortable conference room setup is integral to your company's ability to thrive and work well together. Conferences help teams develop new ideas, set goals, discuss plans, and make important decisions.
Most other types of office chairs lack the particular attribute of the conference chair – a forward-leaning posture. People are more likely to engage in meetings when they adopt this position, which helps them stay focused and involved. These seats are designed to allow employees to type on a keyboard, comfortably take notes, and rest their hands on the table.
Conference chairs are comfortable and could help reduce injuries brought on by poor posture. The armrests on these chairs keep the elbows at a 90-degree angle, which allows for both productivity and could help reduce the likelihood of developing carpal tunnel syndrome or wrist strain. Additionally, conference chairs support the lumbar region of the lower back.
Leather and cloth are the most common materials used for conference chair seating. Both materials allow employees to work comfortably even after an extended time sitting down. Overall, getting a conference chair is a wise decision if your employees spend a lot of time on the computer or frequently listen to lengthy presentations.
Leather Office Chair
As the name suggests, leather chairs are made with leather upholstery. These chairs generally cost more than those made of mesh, fabric, or vinyl. Genuine leather, bonded leather, and polyurethane (PU) leather are some of the alternative materials available for leather seats. Genuine leather seats stand out among all other chairs in terms of comfort, toughness, dependability, and looks. They are, however, slightly more expensive and challenging to maintain.
Whichever type of office chair you choose, B.I.L Office Furniture and Total Office Interiors are here to ensure they are the best fit for your employees