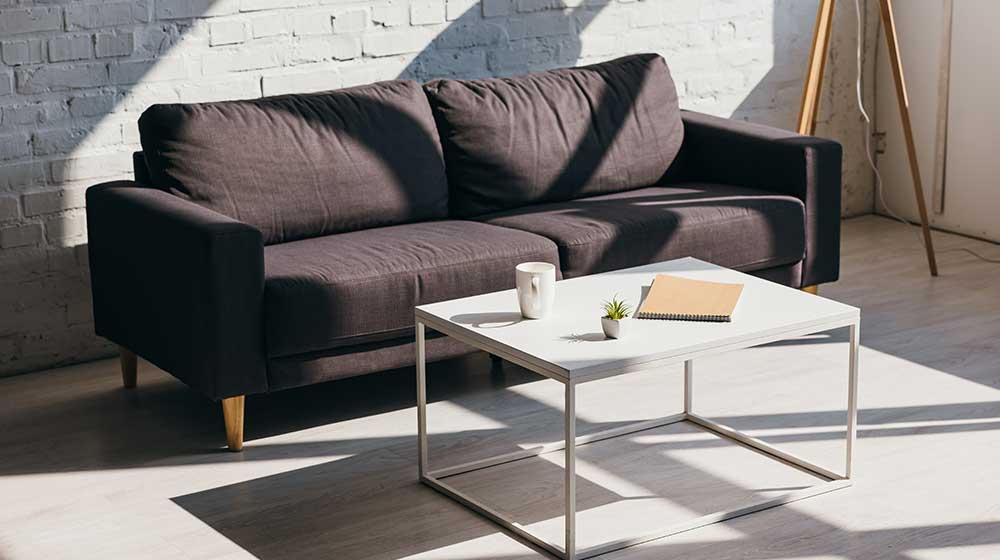 No matter how long your company has been around, maintaining a happy team of employees is integral to keeping your business successful and moving forward.  According to research led by Tork,  90% of workers find that taking a lunch break makes them feel more "refreshed and ready to get back to work."[1] Using this as a basis for productivity in the workplace, the break room should have the following three features:
1. A Welcoming Kitchen Space in the Break Room
The first important part of an office break room is a welcoming and clean kitchen. This will encourage employees to take breaks and be able to enjoy themselves while they eat. Make sure to include a refrigerator, microwave, and water cooler. These essentials will ensure that employees have a space to serve as a little refuge away from the hustle and bustle of emails and sales calls.
Providing healthy snacks in the office break room can make for a wonderful addition as well. Not only are snacks good for encouraging employees to actually take a break, but the right snacks can give your team members the extra jolt of energy they need to get through the day. This additional boost might help them be more productive and avoid the 3:00pm slump. While adding snacks to the clean kitchen of your break room means you may have to spend a little money, it'll be well worth the investment to keep your employees happy.
2. A Better Break Room Bathroom
In many small companies and offices, the staff restroom also serves as the client or customer restroom. Consider installing a dedicated bathroom in the breakroom for your hardworking employees. To show them your appreciation, add in something sophisticated like an upgraded bathroom vanity. A vanity with storage gives employees somewhere to store their personal belongings aside from their desk or other common areas. Additionally, it offers them somewhere to freshen up and recharge so they can get back to work feeling better than before. After all, comfort matters! This may seem like a minor adjustment, but it can have a significant impact on the attitude in the workplace.
3. Comfortable Office Furnishings in the Break Room
Purchasing high-quality break room office furnishings can be a fantastic way to retain current staff and attract new hires. A friendlier workplace where everyone feels welcome and at home can be fostered by modernizing the break room furniture in your business.
Additionally, well-designed break rooms are ideal places for staff members from all departments to mingle and have meaningful conversations that might not otherwise occur.
A perfect addition would be a lounge seating area that includes couches, sofas, and accent chairs. The appropriate kind of lounge furniture can boost productivity and foster teamwork in the workplace. Think about purchasing a couch or other large lounge seating piece, along with a few matching armchairs or accent chairs.
Whatever type of break room you choose for your workspace, B.I.L Office Furniture and Total Office Interiors is here to make it a seamless process from design to installation. For more information, we encourage you to contact us today!
---
[1] https://www.forbes.com/sites/alankohll/2018/05/29/new-study-shows-correlation-between-employee-engagement-and-the-long-lost-lunch-break/?sh=583d85d4efc7