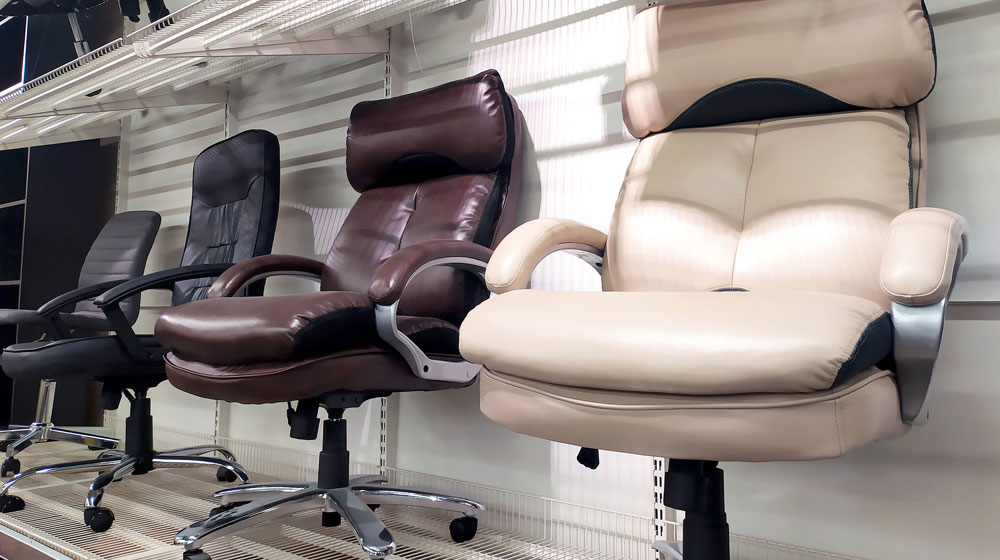 Investing in new furniture is a way to customize an office environment and boost productivity. New office furniture will help you build a creative workspace with innovative and comfortable working tools to increase motivation for daily work. Office furnishings should be formal, unlike home or commercial furniture, so it's important to plan ahead before looking for the best place to buy office furniture. Anyone in the market for office furniture will find it useful to adopt some of the following considerations.
1. Ergonomics
Modern design and biology are two aspects of furniture that are transforming offices. It is ideal to consider your employee's wellbeing and comfort while they are at work. Ergonomic office furniture is a great option to consider when designing your office space.
In fact, ergonomic office furniture has the potential to significantly impact productivity at the workplace. This makes it a practical addition to any office. Ergonomic furniture also improves employee health and happiness, so be sure to consider ergonomic office chairs and tables when you're shopping for new pieces.
2. Design and Functionality
Your company's brand, image, and personality are reflected in your office furniture. The best place to buy office furniture will be from a company who keeps this in mind when helping you select your office furniture. Therefore, the furniture should not only be as comfortable as possible but also have a high-quality fabric, design, and finishing that will showcase the caliber of your company appropriately. It's important to have furniture that coordinates with the appearance of your office interiors and combines style and functionality.
An office table or conference table should be tidy, well-shaped, and have spacious drawers to make it easy for the staff to work and store their necessities. Your office should be stylish, cozy, and practical when you invest in a cohesive furniture collection. Keeping the acoustics of the space in mind is another consideration for functionality in the workplace.
Another reason to consider aesthetics when selecting office furniture is the fact that the appearance of a workplace can play a great role in the success of a company. Standardizing and designing an office can help in retaining the company's top talents.
3. Office Space and Furniture Size
A creative workspace can be built by ensuring the company's culture and theme are incorporated into the decor. Many employees spend at least one-third of their working days in an office, and open office furniture can help create a collaborative and vibrant working environment. This can help them feel welcomed and motivated to go to work.
Before purchasing any furniture, always measure the space where you will be working. Buying pieces that are too large can take up too much space in your office, making it stuffy and cramped. Employees may find it difficult to move freely from one place to another in a congested area. The best place to buy office furniture will have a variety of different sizes and types of furniture so you can find something that works for the size of your space.
4. Price and Budget
Budgets are a crucial factor that also applies to your investment in office furniture. Purchase furniture within your budget, but make sure they have desirable qualities, paying attention to its durability, usability, and accessibility. Try to purchase furniture with a long-term usage guarantee, so you won't have to end up spending money again on replacement in the near future. Additionally, keep in mind that even the most expensive furniture may not always be the best or justify its price. Therefore, create a budget and choose office furniture that will be worthwhile investing in.
Looking for the best place to buy office furniture? B.I.L Office Furniture has got you covered. With over 40 years in the business, we have all the furnishings and design expertise you need to transform your office. Contact us today to learn more and book a free consultation!