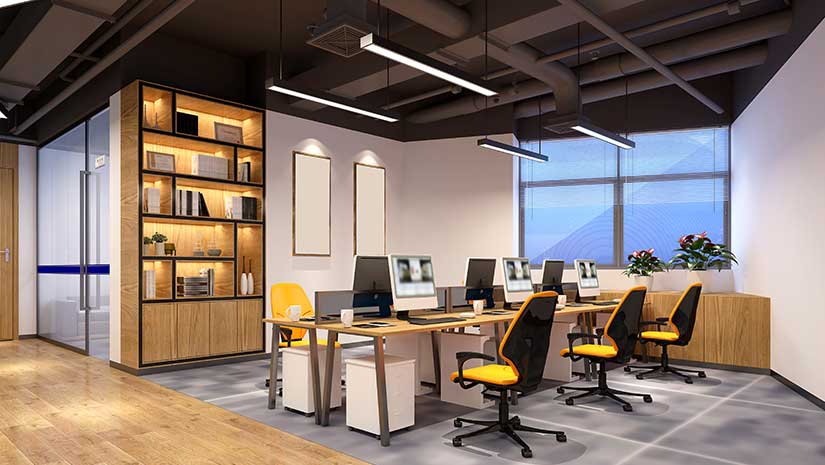 Considering opening a new office or improving your current one? Buying office furniture in NY may seem like a simple task, but it may be easier said than done. That's not meant to scare you; rather, the goal is to be realistic when making an office furniture purchase, as this will lead to the best possible outcome in the long run. If it's your first time buying office furniture (in NY or elsewhere), you'll likely have a few questions and need a bit of guidance. That's what we're here for! We've put together the 4 most common mistakes people make when looking for new office furniture so you can bypass them and have a better experience.
1. PRIORITIZE QUALITY OFFICE FURNITURE OVER EVERYTHING ELSE
An office that looks good certainly matters. After all, first impressions stick! Looks are usually what people focus on first when they're furnishing an office, but the key is to pair great aesthetics with high quality. Think about it: a nice-looking chair will only look as good as the smiling face of the person who's sitting in it. Additionally, uncomfortable, cheaply made office furniture is likely to wear down more quickly, which is never a good look no matter where your office is.
The first rule of thumb when furnishing your office space in NY is to prioritize high quality furniture over everything else. A workspace where employees feel good is one that will look good.
2. CHOOSE PORTABLE OFFICE FURNITURE IN NY
While static office furniture is useful in some regards (lower risk of damage, sturdiness), portable office furniture will benefit you in the long run. Having the flexibility to move chairs and maybe even desks around your space easily is a major benefit, especially as you add more people to your workspace and grow as a company.
Beyond the expansion aspect, portable office furniture could be instrumental in collaborative work events. Gathering employees around for a team brainstorming session or reassembling your space for group lunches could foster team building and a stronger sense of camaraderie in the workplace.
3. GET INSURANCE FOR YOUR FURNITURE
Just like the other equipment that you use on a regular basis (your car, for example), your office furniture could be subject to damage from time to time. Investing company resources in high quality office furniture in NY is a good idea, especially since the city is a high-traffic area where offices are a dime a dozen. That said, if something beyond your control happens to your furniture, you'll want to know that it's insured and protected. Don't risk having to replace everything and losing a ton of money. Instead, insure your furniture from the get-go.
4. SOURCE RELIABLE DEALERS FOR OFFICE FURNITURE IN NY
Online shopping has become the norm for purchasing anything and everything. While it's certainly convenient, buying online isn't without its challenges. The main issue people experience when looking for office furniture online is that the quality isn't what they expected. This could be due to a number of reasons, one of which may be unreliable dealers reselling returned stock. Buying office furniture online also limits you to buying it piece by piece, which could come looking mismatched if you don't do a bit of planning ahead of time. Working with an office furniture supplier like B.I.L. Office Furniture allows you to work with designers who will look at your office as a whole, ensuring every piece works together to create your ideal space.
Brothers-In-Law Office Furniture carries the most reputable brands and is always ready to speak with customers directly. From design to installation, our office furniture experts work hard to ensure the process is seamless. We know how important it is to provide a comfortable, beautiful working environment for employees. That's why we make it our mission to give offices in NY the furniture they need to perfectly furnish their space.
Check out our guide to buying office furniture or contact us today to get started.