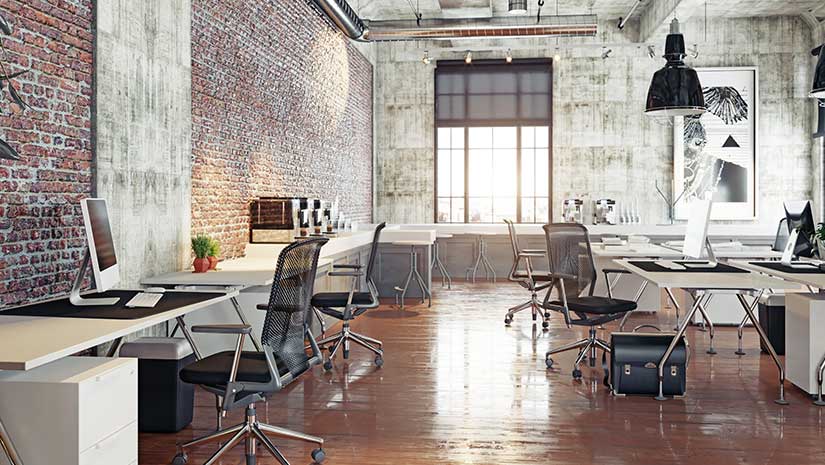 Whether you're about to open a new office in New York or are ready to revamp your current one, buying new office furniture is likely going to be part of the process. How exciting! Furnishing an office in NY can be a great way for any business to start off on the right foot.
If you're not sure where to begin, the good news is that you're not alone. Lots of people feel overwhelmed by the idea of furnishing an entire office. That's why we've put together the four most important qualities to look for when purchasing office furniture. Stick to these tips, and you'll have a much easier time on your search for office furniture.
1. COMFORTABLE NY OFFICE FURNITURE ABOVE ALL ELSE
Comfort is always the top priority, since the office is like a second home to you and your employees. Given that you'll likely be sitting in your office chair and using office furniture for the majority of the day, it's imperative that you have a workspace that is conducive to, well, working! Think about ergonomically designed chairs, seated-to-standing desks, and other comfort design features when making office furniture purchases for you and your staff.
2. PROFESSIONAL-LOOKING OFFICE FURNITURE IN NY
If yours is the kind of business in which you host clients, it's imperative that you have an office space that exudes professionalism. Sleek lines and simplicity will always be in. Beyond that, there are plenty of benefits to purchasing modern office furniture. Set the right impression immediately and you'll be in the best position possible to close your next deal.
3. DURAB.I.LITY OF NY OFFICE FURNITURE
Some products may seem appealing and affordable, but how long will they last? That depends on how well they were made, the materials used to make them, the reputation of their manufacturer, amongst several other factors. The best piece of advice we can offer is to focus on making office furniture purchases that will last. Regardless of the changes that go on within the company, you want to have pieces that can hold up. This can save your company from having to fork out additional cash for costly replacements prematurely. Ask the supplier from whom you purchase the furniture about the durability of the piece you're thinking about with regards to how long they expect it to last.
4. NEEDS OVER PRICE POINT
When it comes to buying office furniture, price is always a factor. No one wants to spend more than they have to, but you may have to expand your budget a bit in order to get what you absolutely need. Prioritize your company's needs first, then consider cost. In addition to comfort and durability, there are many other reasons why luxury office furniture is worth the price point
Buying NY office furniture doesn't have to be stressful. Focus on comfort, professionalism, durability, and the needs of your team and you'll be perfectly primed to find just the right pieces. Brothers-In-Law Office Furniture is here to help you to accomplish all that seamlessly. Keen on fostering productivity and efficiency in the workspace? Get in touch with Brothers-in-Law Office Furniture, and contact us today!