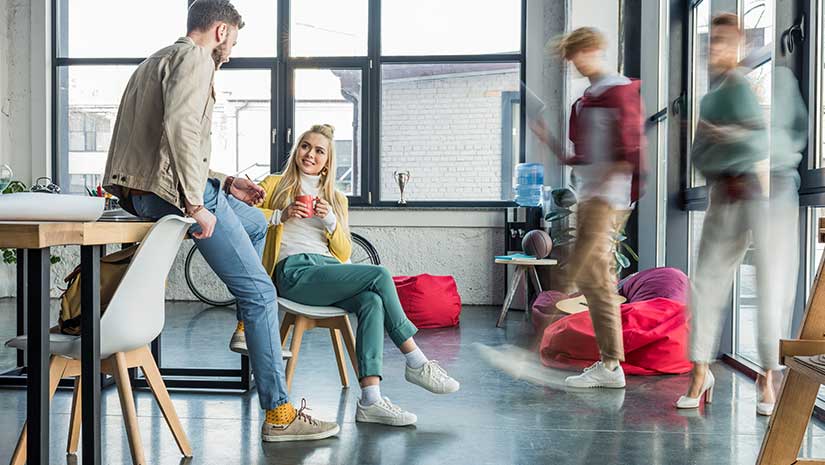 In modern workplaces, every piece of furniture plays a role. The way that an office is furnished can transform a company's image and may be a reflection of how employees are treated and valued.
The right furniture can take your office's productivity to a whole new level. The importance of choosing the right office furniture in NJ (or any other place of business, for that matter) can be broken down into several factors. Learn about them here, but be warned—you may just be inspired to switch things up in your own office!
The Right Office Furniture Exudes Professionalism
A professional office space reflects a company's image, which means it's always wise to make furniture purchases that match one's company culture and values.
Modern office furniture is the best way to keep a workplace looking sleek and primed for productivity. Moreover, with the right layout and design, an office that looks modern and professional can help present the company in the best light to clients, guests, and prospective employees.
Employee Comfort
Research has shown that employees who find themselves in uncomfortable environments are less productive and have lower workplace satisfaction. Comfort should always be prioritized in an office, especially since the work environment is like a second home to employees.
Think about your spatial capabilities and pair that with your employees' comfort. Consider ergonomic seating, adjustable desks, and even the acoustics of your space. All of this factors into how comfortable your employees will be during the workday.
Employee Wellness
In line with the comfort of your employees is their wellness. It is crucial to purchase the right furniture to support overall wellbeing, as this will facilitate productivity and a positive workplace environment overall. For instance, an electronic sit-stand desk that can be easily adjusted to different heights could be a great addition to offices. It is ideal for employees who get restless from sitting for too many hours a day.
An Office Layout to Inspire
Getting the right furniture is the first step to having a conducive and beneficial layout. Redesigning your office in NJ to make it more open allows for more employee interaction and freedom of movement. This can even make it easier to have brainstorming sessions and collaboration for better teamwork. For example, the right furniture for a collaborative workspace may include larger tables and whiteboards for discussions. Check out some other ideas for office furniture and see how they might inspire you to rethink your floor plan.
Your Furniture Matters
Selecting the right office furniture is key to workplace productivity and employee satisfaction. When shopping for office furniture, always prioritize what your team needs and the company image you are trying to portray instead of jumping on the bandwagon to get products others have.
For the best, most versatile office furniture in NJ, Total Office Interiors has you covered. Learn more about our offerings and book a free consultation. Contact us today!