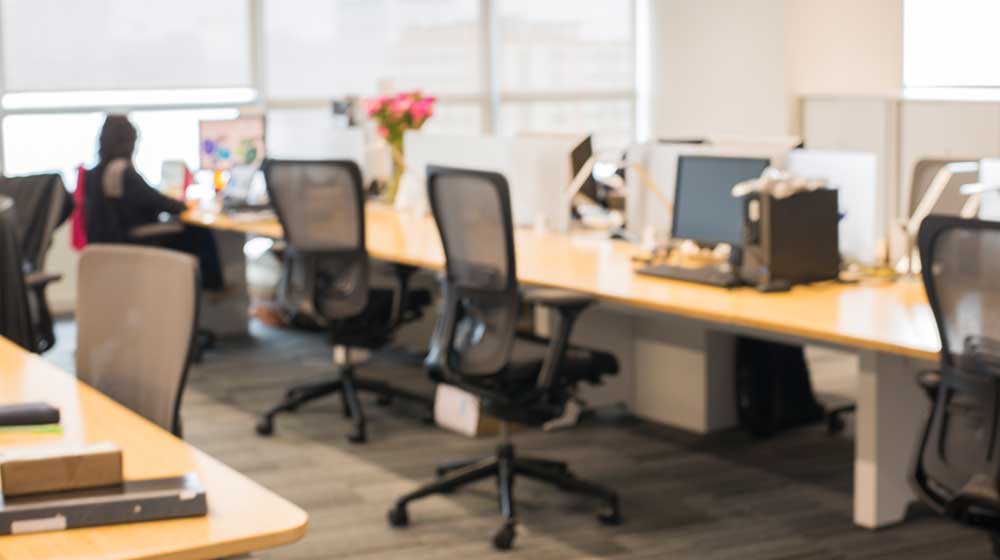 Every piece of furniture in your office matters. Having high quality office furniture can be a game changer, especially in corporate settings where employees spend 8-10 hours on site each day. In many parts of the Northeast, but particularly in Connecticut, corporate culture has transformed leaps and bounds in recent years. Connecticut is known for being a hub for real estate, finance, insurance, and manufacturing. No matter the industry, though, every company deserves a premium office space, which should be furnished properly for both employees and prospective clients. Read on to learn about why having the right office furniture in Connecticut can make all the difference for you, your employees, and the success of your business.
Encourages People to Come to the Office
We're living in an age in which the work-from-home lifestyle and hybrid work environments have largely taken over. While that works for some industries, it doesn't for all of them. Many companies in Connecticut thrive on having employees physically come into the office. Whether that's to sign real estate contracts, foster intimate connections, or go over sensitive material, there is value to having a team onsite.
The right office furniture could be a small but meaningful way to motivate employees to head to the office. An office that looks great and has luxe, comfortable seating, a spacious design, and modern furniture could be the enticing nudge employees need to find their way back to the office.
The Right Furniture Fosters Collaboration
Businesses that thrive on collaboration and conduct regular team meetings need office furniture and workspaces that facilitate just that. When furnishing your office space, it's important to think about how your team operates. Are they mostly solo-workers who need peace and quiet to get their work done? Perhaps strategic cubicles are the way to go. Then again, there may be times when you need a company meeting or brainstorming session. In these cases, portable and flexible office furniture will become your secret weapon. Having these options available is the best way to keep employees happy, productive, and collaborative.
Shows Employees You Value Them
No matter what kind of work you do, everyone wants to feel valued and appreciated. Having high quality office furniture in your space shows both employees and prospective customers that you value the people within your organization. It's important to take pride in where you work and the type of work you do. Putting resources back into the business will always deliver positive results. After all, a great workplace starts from the inside out.
Brothers-In-Law Office Furniture and Total Office Interiors Will Help You Find Furniture to Inspire Today

Take a look around the office: How do you feel about the furniture? If you think it is time for an upgrade, you're probably right! Brothers-In-Law Office Furniture and Total Office Interiors are here to help you create your dream Connecticut workspace. We have decades of experience across many different sectors, including healthcare, retail, and even medical office spaces. Our experts are ready to transform your office into a beautiful and productive environment to keep your business moving forward. For questions, inspiration, or advice, contact us today!