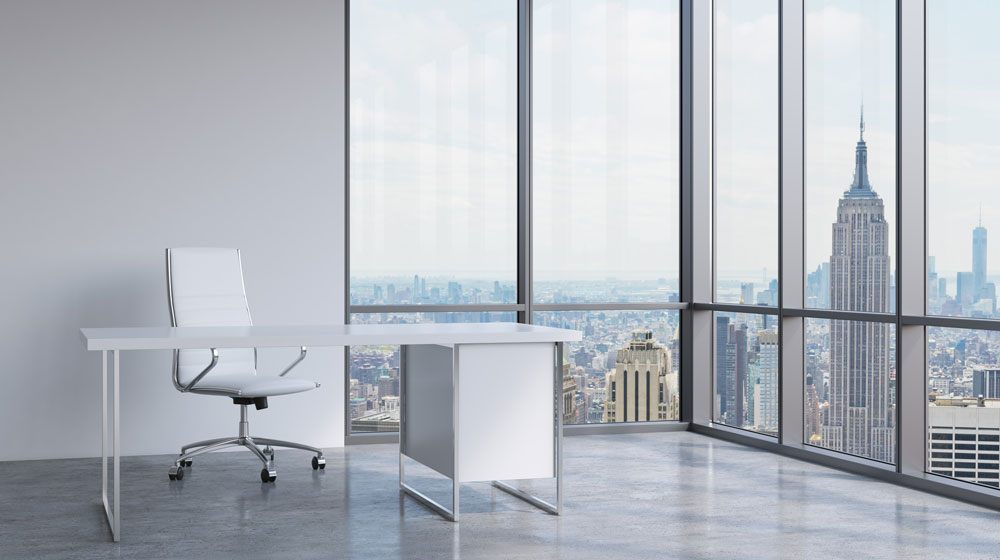 When setting up an office for a new business, a lot of things must be taken into consideration to ensure the furniture pieces are worth investing in. First, they must be functional and durable. Employees should be comfortable using them. At the same time, they also need to look professional and be of high quality. Every office's list of furniture will vary based on the company's needs as well as the industry. Still, there is some basic New York City office furniture that just about all types of businesses need.
1. Conference Room Table
A conference room table provides an important focal point for any office space. It should be large enough to comfortably seat everyone in the room, but not so big that it takes up too much space or looks out of place. For a small team, consider buying a round table instead of a rectangular one, as this will make it easier for everyone to see each other during meetings and brainstorming sessions.
2. Executive Desk(s)
Choosing the right business executive desk is necessary for C-level executives. Here are some tips for selecting the right one.
Consider the size: If your job involves working at a desk all day, choose something that's large enough to spread out your files or computer monitors. If more than one person will be using this desk regularly (or if there are other uses), opt for something larger like an L-shaped or U-shaped executive desk. This way, everyone has plenty of room to move.
Choose high-quality materials: It's always important to find a desk that is sturdy enough to last through years of use without breaking down easily. Investing in a high quality piece over something inexpensive will hopefully prevent you from having to replace it for several years. Look into an office desk made from natural wood instead of particle board; this will ensure durability even when exposed to daily wear and tear over time.
3. Receptionist Desk
A receptionist desk is a crucial piece of furniture in any business, but especially for New York City office furniture. People in the city tend to be on-the-go all the time, so they need a friendly face waiting for them when they arrive at your office, wherever it may be. A receptionist desk is the first thing people see when they walk in. It should be organized, professional, and welcoming. Before shopping for a receptionist's desk, think about the following:
The size and shape of the office. Is it large enough to accommodate an L-shaped desk? Or does your office have enough floor space for a U-shaped or island design?
How many people will use this desk at once and what kind of work they will be doing (emailing clients, taking calls, or typing up documents).
What furniture pieces are already in place and what is the office theme? It's recommended to look for a receptionist desk that will stand out or greatly complement the receiving area.
4. Bookcases
Bookcases are great for storing books, magazines, and pieces of decor. New York City office furniture is versatile, so your office space can be as well. Dress it up or dress it down as you choose with a trendy bookcase. These shelving units come in many shapes and sizes: tall ones for floor-to-ceiling storage, low ones that fit beneath windows, and even bookshelves with drawers for more efficient organization.
Bookcase materials vary widely as well. Wooden bookcases provide a traditional look. Metal bookcases can add an industrial feel to any space. Meanwhile, glass bookcases add lightness and openness while still providing plenty of storage space.
5. Chairs for Visitors
Guests and clients should feel like VIPs when they visit the office. The best way to do this is by providing them with quality seating options. Guest chairs should be comfortable enough for long meetings and short breaks in between appointments. The bottom line is that guest chairs should look stylish while still being inviting. This will help create trust between you and those visiting your office space.
As you can see, there's a lot to consider when it comes to choosing New York City office furniture. While we hope this checklist helped you get started on your search, many more options are still available. If you have questions or would like some additional information on the items mentioned here, please feel free to reach out to B.I.L Office and Total Office Interiors. Contact us today!