Modern Interior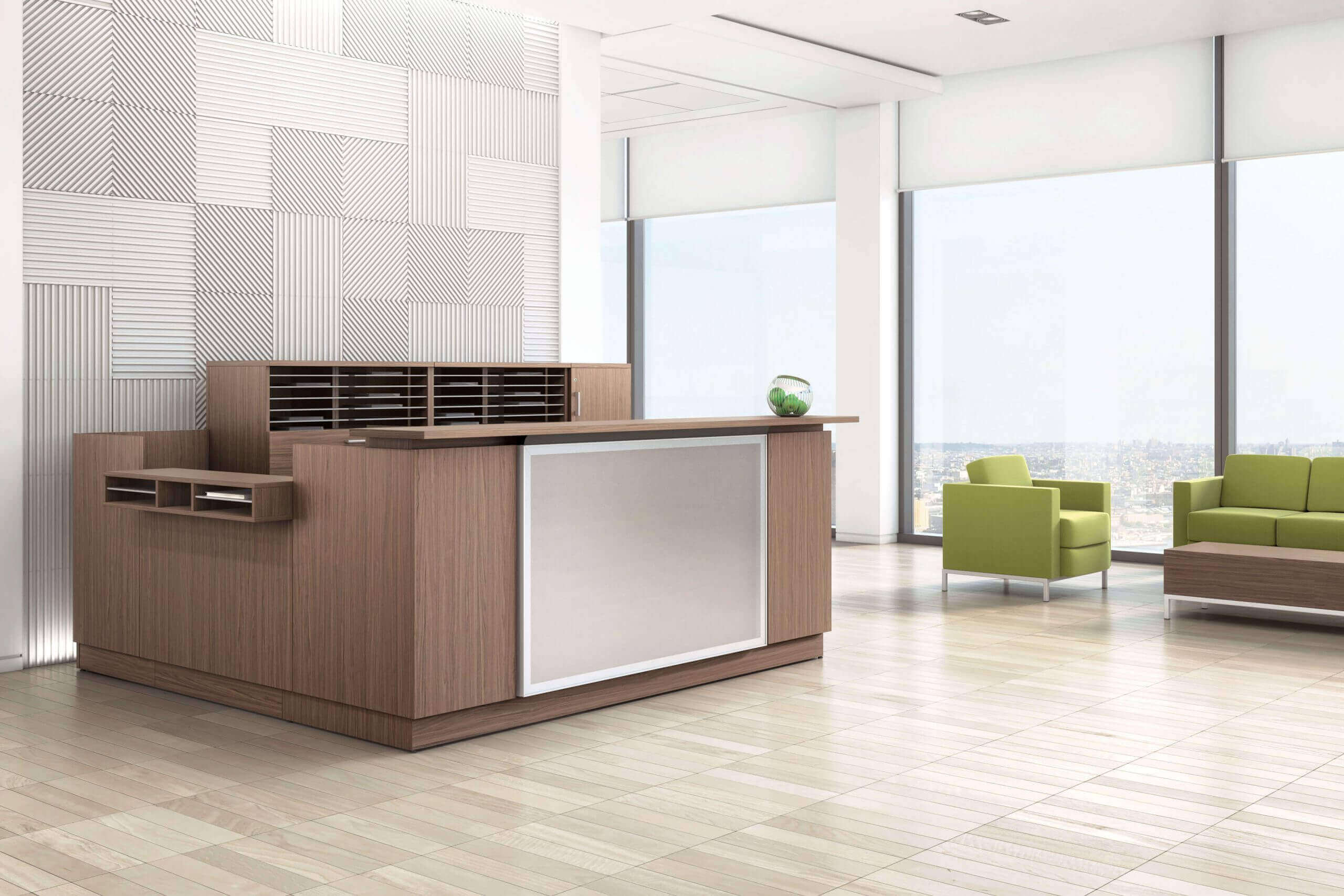 Support Staff Furniture
Support staff are the entry-level employees in a company, but that does not diminish their importance. Without support staff to carry out the duties essential to the daily running of a business, many businesses would be completely inoperable.
Some may think that office furniture for support staff simply includes a basic desk and a chair, but that's no longer true. With the increasing emphasis on collaborative workplaces and your employee's mental wellness, having comfortable and appealing workstations for your support staff, as well as a break area, is necessary for every office.
If you are looking to get new furniture for your support staff, B.I.L Office Furniture and Total Office Interiors has a wide array of options to choose from.
Understanding Furniture for Support Staff
Each support staff member will need their own workspace.
Workstation: The most basic requirement for your support staff's workspace is a workstation that is big enough to work in comfortably while holding all office essentials in an organized way.
Seating: A comfortable office chair ensures that employees can stay seated and productive for hours without experiencing back or shoulder pains.
Shared spaces in the office should be furnished with the following:
Long desks: These work well for collaborative work amongst employees. Make sure that this desk can accommodate a suitable number of employees and that everyone can see others where possible.
Chairs: Comfortable office chairs will need to be placed around long desks for meetings and discussions.
Couch: The break area should house a comfortable couch for when employees need to step back from work and take a breather. This also gives the office a more welcoming and homey feel, giving your employees a pleasant work environment to enjoy everyday.
Benefits of Furniture for Support Staff
Below are just a few reasons you should invest in quality furniture for support staff:
Improve employee motivation and wellbeing: Studies have shown that employees who are physically comfortable at work feel more motivated to contribute to their companies. Help your support staff feel at home in the office with comfortable workspaces and break areas - you will almost certainly see an increase in productivity.
Create a seamless workplace: Investing in quality office furniture for work spaces and break areas will foster a more creative and collaborative workplace. This allows employees to easily exchange ideas, make connections, and cultivates a culture of respect for each other's unique skills and talents.
View Products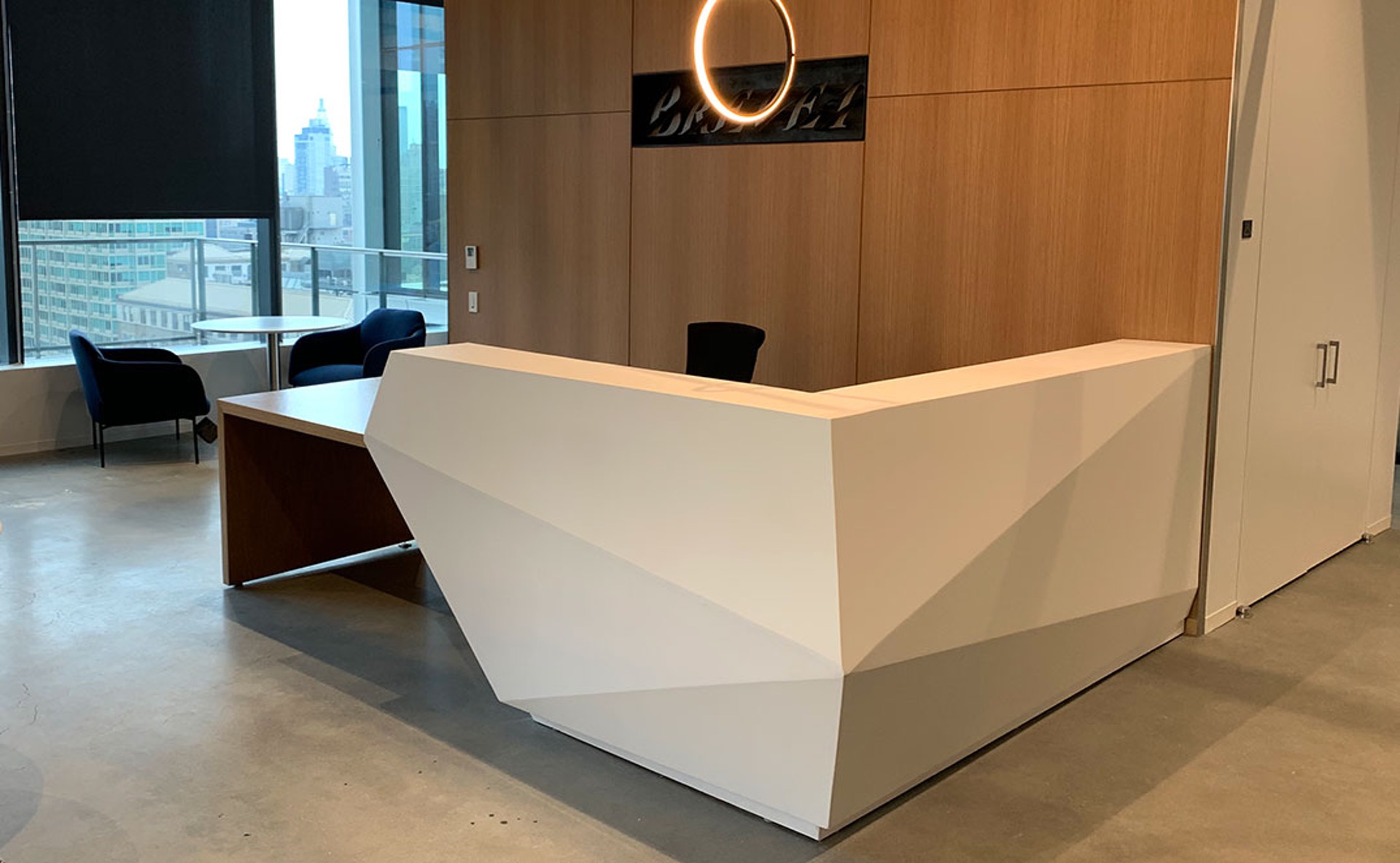 B.I.L Office Furniture and Total Office Interiors is the Leading Provider of Furniture for Support Staff
If you are looking for furniture for your support staff, B.I.L Office Furniture and Total Office Interiors is here to provide you with what you need. From personal workspaces to collaborative zones and break areas, we take into consideration the unique needs of your business and employees. As a provider of many leading office furniture brands, we are committed to transforming your vision of a perfect office into reality.
If you want to learn more about our furniture for support staff or place an order, feel free to contact us today. Call B.I.L Office Furniture and Total Office Interiors at 718 417 0500 in NY or 201-651-0700 in NJ.
The passage experienced a surge in popularity during the 1960s when Letraset used it on their dry-transfer sheets, and again during the 90s as l around the web on templates, websites, and stock designs.

John Smith

Client
Explore More Furniture Types