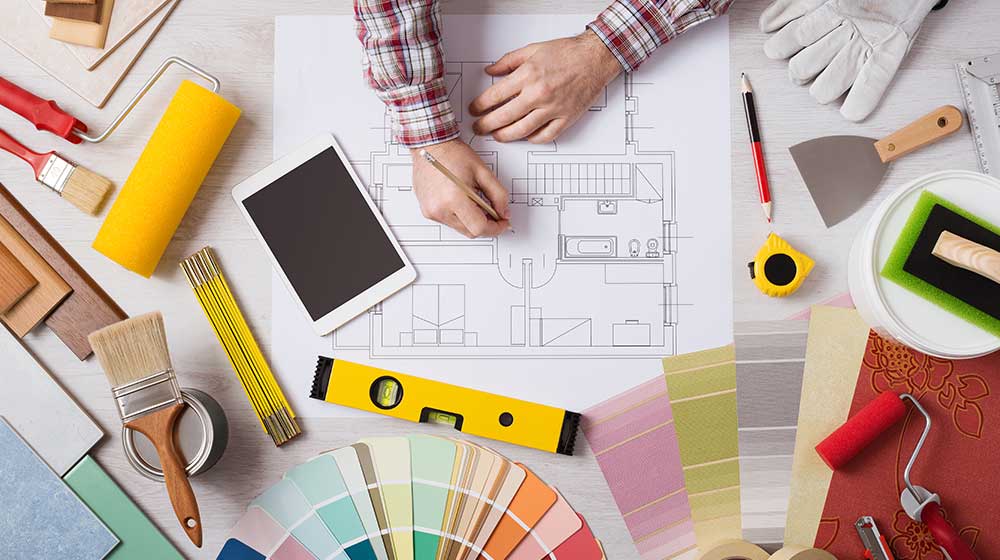 There is a lot of debate surrounding office interior design and its impact on employees. Some believe that the design of an office has no significant effect on employees, while others are steadfast in the belief that the right office design can do wonders for a business.
While it varies from office to office, we are staunch supporters of the idea that office interior design has a significant impact on employees' state-of-mind, productivity, and overall levels of satisfaction in the workplace. In this blog post, we will discuss nine reasons your office interior design matters for maintaining a forward-thinking business model.
1. Employee Productivity
The layout and elements within an office's interior can dramatically affect employee productivity. Numerous sources point to the connection between office layout, lighting, and ergonomics, and the role these play in a team's productivity.[1] By creating a workspace that encourages employees to move around and stay engaged, we're confident you'll find they're more efficient and productive.
2. Stress Management & Office Interiors
The right office design has been connected to better stress management, especially for those in high-stress roles. By creating a workspace that is calming and comfortable, employees are more likely to feel relaxed as they work. This may help reduce stress and increase productivity.
3. Affects Employee Morale
Well planned office design can affect employee morale in the best of ways. By creating a space that is welcoming and inviting, employees are more likely to feel satisfied with their work environment and enjoy coming into the office each day. This could lead to increased job satisfaction and higher morale overall.
4. Office Interior Design & Team Building
Did you know that office interior design can also be beneficial for team building? By creating a space that encourages collaboration, employees are more likely to communicate and work together as a team. The byproduct of this may be better relationships between co-workers and an improved office culture overall.
5. Improved Creativity and Innovation
It's never a bad thing to have unique artwork and inspiring decor on your office walls. In fact, doing so could help improve creativity and innovation. The right artwork in an office could help inspire creativity, engagement, and a more active work environment in which employees can brainstorm new ideas and be more strategic with their approaches to challenges that may come their way.
6. May Strengthen Brand Identity
Office interior design can have an impact on brand identity and awareness . By using colors, patterns, textures, and furniture in office design that reflect the company's brand and mission, employees are more likely to associate their office space with the business. This can help increase brand recognition for visitors and create a positive image of the company.
7. Good Office Interior Design Saves Space
A smart office design is one that uses space efficiently. By creating a space that is well organized and maximizes the available office space, employees may have an easier time focusing, staying productive, and might not get as distracted as they would otherwise.
8. May Enhance Safety and Security
A well-designed office interior can also enhance safety and security. By creating office spaces that are ergonomically designed, well-lit, and clutter-free, employees are more likely to feel safe and secure in their office space.
9. Promote Employees Feeling Valued
Finally, a well-thought out office design can make employees feel valued. By creating office spaces that are comfortable and inviting, businesses can show their employees that they are appreciated and respected. This will lead to increased job satisfaction and better office morale overall.
How We Can Help with Improved Office Interior Design
Given the importance of office interior design, it is no wonder many businesses are turning to reliable furnishing companies like B.I.L Office Furniture and Total Office Interiors. Not only do B.I.L Office Furniture and Total Office Interiors offer a wide range of services from floor planning to office design and furnishings, but with over 40 years of experience, you can trust you are in good hands.
Learn more about how we can help you design an office interior to benefit your business by contacting us today.
---
[1] https://www.babinc.org/how-does-office-design-impact-productivity/#:~:text=A%20carefully%20considered%20workspace%20design,want%20a%20healthy%20working%20environment.