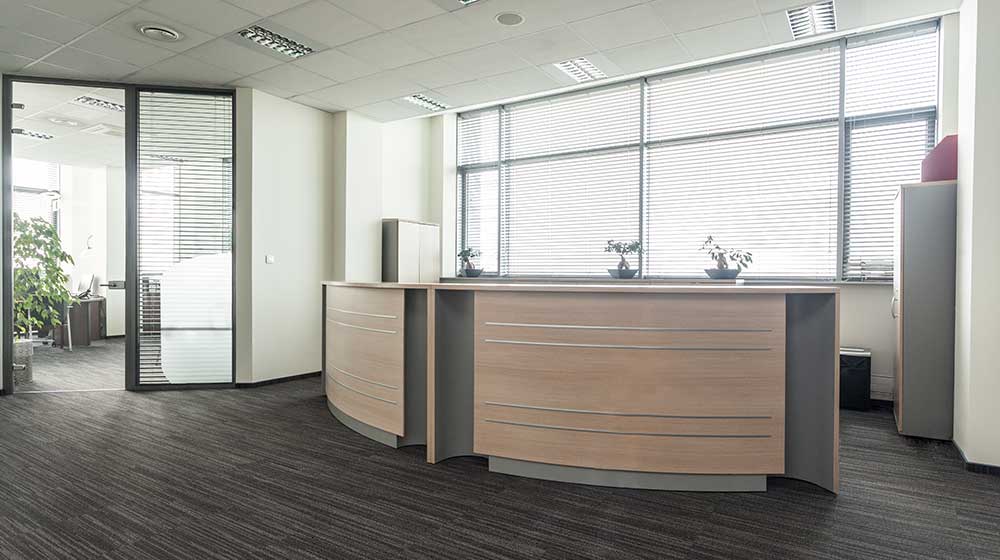 When introducing visitors or customers to your organization, it's crucial to make a good first impression. As the face of your business to the outside world, the office reception area should immediately convey friendliness and a welcoming environment.
A stylish office reception allows you to give a good impression of your business, which you only have one chance at! Here are the necessities for creating the perfect office reception for your company.
Efficient Greeting System
Having a friendly and welcoming face to greet guests when they arrive at your office is the first step to a great first impression.
Some offices have a receptionist waiting at the reception area while others do not. One is not better than the other, but it's always important to have a way for guests to announce themselves and sign in. You never want potential clients to feel confused or lost when they arrive at your workplace.
A good digital visitor management system can help you professionally greet guests and avoid confusion. Make sure to select a system that offers thorough visitor management to perfect the reception area's efficiency and guests' impressions.
Indoor Plants in the Office Reception
Plants are a great way to provide greenery and create a nice ambiance in your reception area. If your office reception receives little natural light, make sure you choose indoor plants that require minimal care and sunlight. Snake plants can be great for these types of environments.
Not only do plants brighten up the space, but the oxygen they contribute could improve the moods of both visitors and staff. Plus, many indoor plants can also enhance the condition of the office reception area by providing an all natural air filter. Consider it a two-for-one!
Office Reception with Proper Lighting System
Paying attention to the small details will always go a long way, especially when designing your reception area's lighting system. A well-lit office reception area can help prevent the space from feeling too cold or clinical. Pro tip: make sure that any lights in your reception that aren't functioning properly are fixed or replaced as soon as you see that they've gone (or are going) out.
Fluorescent bulbs are a good option for lighting the reception area because they primarily emit light in the blue and white spectrums. The placement of the bulbs is also very important since it makes sure that the light is dispersed evenly over the whole space.
Books on Display in the Reception Area
Using magazines that have been read long after their publication date and have dog-eared pages can be a turnoff for many potential customers and visitors to your business. Instead, purchase some classic coffee table books for display.
Use this as a chance to demonstrate that you are a top business in your sector. You can also use the opportunity of someone waiting to provide in-depth information about the goods and services offered by your company!
Comfortable Reception Furniture
It's absolutely critical to choose comfortable reception furniture for guests while they wait. Although you never want to keep visitors waiting for too long, it's always possible that a potential client will have to sit in the reception area for more than a few minutes. Do them and yourself a favor by making sure it's comfortable.
Equally important is to keep the reception area neat and organized. Chaos and clutter never make a good first impression.
B.I.L Office Furniture and Total Office Design have been providing the tri-state area with superior office reception furniture for over 40 years. Call us today to get started on getting your office the first impression it needs to keep your business moving forward.